Singles in the Church: A Compelling Role to Play
Tim Laitinen, Crosswalk.com Contributing Writer
Thursday, July 29, 2010

For example, have you considered how detrimental certain contemporary ministry programming can be? By attempting to mirror our secular culture as closely as possible, we risk nurturing the same social crutches and sexual innuendo saturating most popular media and wooing us from Christ-centric relationships. Believers need to understand that our western culture has diversions and deceptions that are subtle perversions of many good things, and we need to actively evaluate the beneficial from the harmful. That's not being legalistic; it's being prudent.

In addition, churches should consider removing barriers—whether unintentional or programmed—between life stages within their overall congregation. Cohort-specific ministries can remain, but should be ancillary to the dominant community-based structure of the fellowship.

Third, the "professional Christian" world needs to recognize that we singles are here to stay. That's not a threat, it's just reality. Implications of this trend include the need for seminaries to stop pressuring their graduates to get married, particularly when the Lord's leading is not discernable. Does having pastors committing to an untimely marriage justify having marketable theologians?

Fourth, church members and denominations should consider re-evaluating their prerequisites for pastors and elders when it comes to singles. Does "being the husband of one wife" mean one wife at a time, or what? Should an otherwise qualified never-married man, for example, be denied a shepherding role simply because he doesn't have a wife?

What We Singles Can Do

Singles who balk at church ministries which de-emphasize marital status—and therefore don't run what are rapidly considered to be old-fashioned singles ministries—need to consider the value of inter-generational community and cross-congregation fellowship. Being a part of any community involves everyone giving up some rights for the sake of the whole. After all, if we really believe our identity isn't wrapped up in our marital status, that applies to married folk too, so is it really like trying to mix oil and water?

We should demonstrate to our wary congregations that we're serious about serving Christ as fellow believers. Even though it's become a stereotypical expectation of us, why not volunteer for the nursery? Try teaching a children's Sunday School class, singing in the choir, serving on a committee, or helping with facility maintenance. The more committed we are to our community of faith, not only do we express the love of Christ, but we deepen the dialog that can happen between us singles and people with other life experiences.

Remember the Big Picture

Singlehood represents a burgeoning social dynamic in North America. To the extent that single believers trust the Lord, join in the mission of the church, and honor marriage by respecting its boundaries, we offer a compelling role to play in communities of faith. Churches which discount our potential do so to their detriment.

Since marriage is the earthly representation of Christ's relationship with us, his church, does that make the inverse, singlehood, some sort of deviant relationship type? Since the Bible never says so, should we?

After all, each of us stands individually before God (Romans 2:6). Whether we're married in this life or not, our eternal standing with our Heavenly Father will be based on what we each have done according to our faith. In effect, the pearly gates are single-entry.

It's what we do as unique, singular disciples that counts. Both now and forevermore.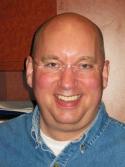 From his smorgasboard of church experience, ranging from the Christian and Missionary Alliance to the Presbyterian Church in America, Tim Laitinen brings a range of observations to his perspective on how we Americans worship, fellowship, and minister among our communities of faith. As a one-time employee of a Bible church in suburban Fort Worth, Texas and a former volunteer director of the contemporary Christian music ministry at New York City's legendary Calvary Baptist, he's seen our church culture from the inside out. You can read about his unique viewpoints at
o-l-i.blogspot.com
.


**This article first published on July 29, 2010.


/p>
Have something to say about this article? Leave your comment via Facebook below!
advertise with us
Example: "Gen 1:1" "John 3" "Moses" "trust"
Advanced Search
Listen to Your Favorite Pastors