Singles Q&A: Bride or Breadwinner
Carolyn McCulley, Author & Contributing Writer
Wednesday, June 27, 2007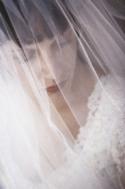 Finally, I want to examine the reasons your friends and family think you should not work part-time. You said they listed money, career and potential for laziness as reasons to get a full-time job. But the values you listed were excitement about having your own home, a desire to cook nutritiously, a concern about lack of exercise and the goal of being active in ministry. There's not much overlap here.
Now money is important, but we honestly don't need as much of it as our culture dictates. There are ways to live more frugally and happily on just one income. I live in one of the most expensive areas in the world, but I know hundreds of families who survive on one income. Is it easy? No, but it's done every day. As to career, I don't know what you studied but it would be wise to do some informational interviews in your field to find out how you can navigate different seasons of life while staying active at some level in your profession. You need credible information about trends in your profession to make a wise decision. With regard to laziness, that is a heart issue. You can be employed full-time and still be lazy. Or you can work at home and be incredibly productive. The setting is not what determines your character. If your friends and family observe a pattern of laziness in your life, then tackle that topic as a matter of growing in godliness. But ask any homemaker if there's time to slack off, and you'll probably get a huge guffaw.
My opinion? As I said, I don't know all of your details, but if I were given the opportunity as a new bride to work part-time, I would take it. Marriage is a huge adjustment, as is the transition from college to career. To do both at the same time can be disorienting. But your marriage should trump your career. If God blesses you both with long lives, you'll be married far many more years than you will work. Plus, your marriage is supposed to point beyond you to the mystery of Christ and his church (Ephesians 5:31-32). Your job is not seen in the same light in Scripture. You would be truly living counter-culturally if you put your best efforts into your marriage over your career.
Most importantly, Scripture calls you as a married woman to a few specific things and I would make those a priority in order to honor God: learning to love and follow your husband; learning to love your children; managing your home well; and growing in kindness, self-control and purity (Titus 2:3-5).




Carolyn McCulley works for Sovereign Grace Ministries in church and ministry relations. She is also an author ( Did I Kiss
Marriage Goodbye? Trusting God with a Hope Deferred) and blogger (solofemininity.blogs.com). Carolyn is also a member of Covenant Life Church where one of her favorite ministries is the single women's discipleship program. She highly recommends the resources for singles from the New Attitude conference and blog.

Your questions answered! Carolyn will periodically answer Crosswalk.com reader questions in her Singles Q&A columns. To be considered, please send your questions regarding singleness and related topics to Carolyn at carolyn@carolynmcculley.com.



Have something to say about this article? Leave your comment via Facebook below!
advertise with us
Example: "Gen 1:1" "John 3" "Moses" "trust"
Advanced Search
Listen to Your Favorite Pastors