Singles Q&A: What to Do in the Meantime
Carolyn McCulley, Author & Contributing Writer
Wednesday, July 19, 2006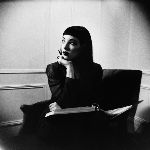 All of this means that getting married today is very hard – but not impossible, by the grace of God. We Christians need to carefully examine our assumptions and practices about singleness and marriage for any signs of worldliness. Are we delaying God's good gift of marriage to pursue self-centered concerns? Are we pursuing a life built on entertainment and assuming a spouse will somehow materialize? More importantly, are we being faithful to pursue the godly virtues that are commanded by Scripture, virtues that transcend marital status?
It would seem, from what you have presented in your question, that you have reared your daughter to value marriage and motherhood and that you have been praying for her husband. So what I've presented so far was to give some background as to why there are so many single adults and why prayer and purposeful pursuit of marriage is so badly needed today. Assuming that you are guiding her in these ways, the issue now is what to do in the meantime.
This brings me back to the false dichotomy I mentioned above. When we think single women are not yet fully-vested models of biblical femininity, we tend to think there's some different path for single women than for married women. But when we look at the Titus 2 commands, we see that four of the seven commands are irrespective of marital status. When we look at the Proverbs 31 woman, we see the virtues of an excellent wife as recited to a young boy – virtues he was to look for in his future wife. So these passages are equally as applicable to Christian women prior to marriage as they are afterwards.
With all of that background, I would offer this advice for your daughter:
Have you pursued the clear commands for cultivating biblical womanhood found in Titus 2 and Proverbs 31, among other passages? Are there areas you've neglected? If so, here's one major emphasis for this season.



What are your gifts, abilities, and interests? How can you educate yourself in these areas for the glory of God? How can you steward these gifts and abilities for the local church? Nearly every hobby can be used to bless others in the church. If your focus is the same as the Proverbs 31 woman, you'll see that her financial abilities, cooking abilities, trading abilities, and creative abilities were not neglected. They were cultivated for her family's benefit and thereby affected her community, too.



Where can you make an investment in others right now? Are there ministries or relationships that need the flexibility a single woman can sometimes offer? It's important to cultivate this others-oriented perspective if a woman wants to be an effective and God-glorifying wife and mother.



Are you praying to be an effective wife and mother? Are you praying for a husband in expectant faith? (By this, I mean not expecting a husband to be delivered on demand, but in expectation of God who can richly provide us with every spiritual blessing.)
For you and your husband, I would also encourage you to be proactive in your daughter's desire to get married. I assume you must be praying about this already. So I'm going to suggest you start with serving the single men in your church. Your husband's discipleship and mentorship of these men to develop biblical masculinity will serve many single women, possibly also including your daughter. From my numerous conversations with single men, I've learned they need encouragement to trust God by risking rejection and being clear in communication and leadership. While married women can be effective sounding boards, I think married men are the untapped resource in our churches to help this generation recover the glory and priority of Christian marriage. If we want single women to get married, my opinion is that we must encourage married men to evangelize and disciple single men.
Have something to say about this article? Leave your comment via Facebook below!
advertise with us
Example: "Gen 1:1" "John 3" "Moses" "trust"
Advanced Search
Listen to Your Favorite Pastors