Singles Q&A: When Women Doubt Marriage
Carolyn McCulley, Author & Contributing Writer
Wednesday, August 30, 2006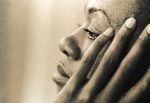 Cravings:  When you see "unhappy" marriages, what you are really seeing is unresolved conflict and competing idols at work. This is what we learn in James 4:1-2. "What causes quarrels and what causes fights among you? Is it not this, that your passions are at war within you? You desire and do not have, so you murder. You covet and cannot obtain, so you fight and quarrel." With this in mind, how have you and your boyfriend progressed in examining your own motivations and learning to resolve conflict biblically and humbly? That may be much more important to your future happiness than the track record of other people's marriages.


Purity:  This has not been directly mentioned, but it's important to bring up. If you are not following God's plan for the good gift of sex inside marriage, then you may already be setting the stage for divorce. By trying to partake of what God has clearly said is off-limits for unmarried people, you are clearly on the path of committing the same self-centered sin of adultery after marriage. I'm trying to be clear here, but not harsh. It's important not to sugar-coat this point because the tug of our flesh is so powerful. If you have been sinning sexually, I would appeal to you to repent. I would also recommend that you confess this sin to a mature married couple and/or your pastor and his wife and asking what steps you need to take next for restoration. It may be that you need to establish new boundaries or you need to step back from this relationship altogether for a period. I don't know, but those who are in your local church who know you better would.
Additionally, I would suggest you both could benefit from reading some Bible-centered books on marriage to make sure you are clearly understanding God's purposes for marriage. One that comes to mind immediately is "Love That Lasts: When Grace Meets Marriage" by Gary & Betsy Ricucci (Crossway). I think you will find many encouraging perspectives about marriage in this book.
Finally, a last thought for you (and the other men reading this column):  If this relationship ends, please don't let your fears of future rejection or disappointment lure you into passivity. No doubt it is very hard, but please continue sowing to biblical manhood by trusting God and risking future rejection. It may seem like salt in the wounds, but my observation is that single men get back into the saddle, so to speak, much faster by hanging out with married men. I'm not privy to those conversations, but I've been told that the married men can be quite helpful in dusting off their single brothers and helping them get back in the game. If you desire to be married, don't let yourself become sidelined by unbelief toward God's goodness to you or by bitterness or cynicism toward single women. Neither are helpful for pursuing marriage, and more seriously, neither glorify God.





Carolyn McCulley works for  Sovereign Grace Ministries in church and ministry relations.  She is also an author ( "Did I Kiss Marriage Goodbye? Trusting God with a Hope Deferred") and blogger (solofemininity.blogs.com).  Carolyn is also a member of Covenant Life Church where one of her favorite ministries is the single women's discipleship program.  She highly recommends the resources for singles from the New Attitude conference and blog.

Your questions answered!  Carolyn will periodically answer Crosswalk.com reader questions in her Singles Q&A columns.  While we can't guarantee that each question will be answered, we do hope to hear from you!  Please send your questions regarding singleness and related topics to Carolyn at info@carolynmcculley.com. 



Have something to say about this article? Leave your comment via Facebook below!
advertise with us
Example: "Gen 1:1" "John 3" "Moses" "trust"
Advanced Search
Listen to Your Favorite Pastors