Singles Q&A: Why Not Me? A Woman's Struggle With Envy
Carolyn McCulley, Author & Contributing Writer
Wednesday, May 24, 2006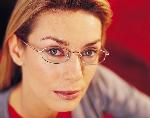 Romans 1:28-32 is even more sobering. Envy is listed as one of the sins of the unrighteous who suppress the truth and have been given over to a debased mind.
And since they did not see fit to acknowledge God, God gave them up to a debased mind to do what ought not to be done.  They were filled with all manner of unrighteousness, evil, covetousness, malice. They are full of envy, murder, strife, deceit, maliciousness. They are gossips, slanderers, haters of God, insolent, haughty, boastful, inventors of evil, disobedient to parents, foolish, faithless, heartless, ruthless.  Though they know God's decree that those who practice such things deserve to die, they not only do them but give approval to those who practice them (emphasis added).
It is startling to see envy and covetousness listed in these passages, isn't it? What hope do we have when confronted by the ugliness of our hearts? Two bright passages are found in Titus and 1 Peter. They echo these "vice lists" but give us immediate perspective on how to change.
For we ourselves were once foolish, disobedient, led astray, slaves to various passions and pleasures, passing our days in malice and envy, hated by others and hating one another.  But when the goodness and loving kindness of God our Savior appeared, he saved us, not because of works done by us in righteousness, but according to his own mercy, by the washing of regeneration and renewal of the Holy Spirit, whom he poured out on us richly through Jesus Christ our Savior, so that being justified by his grace we might become heirs according to the hope of eternal life. (Titus 3:3-7, emphasis added).

Having purified your souls by your obedience to the truth for a sincere brotherly love, love one another earnestly from a pure heart, since you have been born again, not of perishable seed but of imperishable, through the living and abiding word of God; for

"All flesh is like grass and all its glory like the flower of grass.
The grass withers, and the flower falls,
but the word of the Lord remains forever."

And this word is the good news that was preached to you. So put away all malice and all deceit and hypocrisy and envy and all slander. Like newborn infants, long for the pure spiritual milk, that by it you may grow up to salvation – if indeed you have tasted that the Lord is good. (1 Peter 1:22, emphasis added).
As the apostle Paul writes in Titus, we were once enslaved to sins like envy. But then the goodness and loving kindness of God our Savior appeared! We were saved, not only from this miserable, sin-filled existence, but from the righteous wrath of God. And not only were we spared, we were made heirs according to the hope of eternal life. Heirs! We live as those who will one day inherit everything! So why do we resent when someone else receives some earthly trinket? (I am making an argument here, but I am not by extension calling marriage and family mere trinkets.) Knowing this, we are then freed to love one another earnestly. We don't have to covet, envy, and resent what happens to us in this life. We have been set free from these passions because we have been born again of imperishable seed.
Knowing this, the apostle Peter tells us that we can put away envy. But I believe the analogy he employs here also reveals this is not a one-time action. It's not like we can take off envy, put it in a drawer, and slam it shut — never to see it again. I believe this requires a process of maturity. We "grow up to salvation" by imbibing pure spiritual milk and realizing that we've tasted the Lord's goodness in doing so. We have been born again (what theologians call justification) but we need to grow up to Christ-like maturity (sanctification).
Have something to say about this article? Leave your comment via Facebook below!
advertise with us
Example: "Gen 1:1" "John 3" "Moses" "trust"
Advanced Search
Listen to Your Favorite Pastors