Solo Zone: All in the Family
Tim Laitinen, Crosswalk.com Contributing Writer
Tuesday, August 24, 2010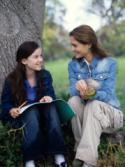 The Making of a Mom

Himself exasperated as well, Greg actually seemed relieved with Patricia's solution. During the school year, his daughter would live with Patricia and visit him on weekends. This would require Natalie's transfer to a different high school across town, where the diverse student body, they discovered, provided a better environment for her assimilation.
As an employee of the school district, Patricia facilitated the process of obtaining educational guardianship of her niece, convincing school officials she was serious about helping her niece fix past scholastic performance issues.
Most importantly, Natalie would have a mother figure praying for her and ministering the Gospel to her on a weekday basis. Even though Patricia's influence on Natalie would only go so far.
"Greg doesn't let me take her to church on the weekends," rues Patricia, nevertheless respecting his parental authority. "I do pray over her every night when tucking her in…and she's actually come to expect it! If she's heading off to bed and I just say goodnight, she's like, 'aren't you coming in?' My heart just melts!"

Even if it wasn't a success in every way, the first year of their experiment ended satisfactorily enough this past June. Natalie's grades had improved, and she joined the golf team. There have been some tensions between Greg and Patricia that she laughs about now: "It's kinda funny thinking about interacting with my brother as more of an ex-husband when we differ over custody and parenting issues!"
Indeed, being an instant parent hasn't been easy.
"It's like I jumped into the deep end of the ocean, coming in at the height of a teenage girl's hormonal changes," Patricia admits. "During this first year, I had to psych myself up almost every Sunday before she came back to me as the butterflies were so thick in my stomach. There were days I'd cry from the anxiety of the task I'd taken on… This is definitely stretching my faith and prayer life.
Not that tensions haven't eased somewhat. "It's funny dealing with folks who don't know our situation. Because we do resemble each other, people refer to us as mother-daughter and… it's sweet that she's adopted me in that role as well."
"Everyone's been asking me this summer how Natalie's doing at her dad's, and I say, 'Well, I haven't heard any complaints from either side, so I guess they're OK!' Patricia continues. "I was really happy to have Greg tell me a couple weeks ago that they have had a good time together this summer… He appreciates that she's starting to develop some maturity."
Acknowledging God's Sovereignty

As Patricia, Natalie, and Greg prepare to reprise their roles for this new school year, the ramifications of staying in this experiment for the long haul might make people wonder what it's doing to Patricia's dating life. But she professes to have already reached contentment in that area.
"I'm not actively 'seeking,'" admits Patricia. "My singlehood is the Lord's provision for this season, having me in a place in my heart where I don't feel the 'need' to be dating."
"Yeah, I'd LOVE to be married, and I know the Lord knows that, so in the meantime, He's my sufficiency and I've learned to rest in that.
"Having really desired to be a wife and mother and not seeing that dream become reality, it's been nice to experience 'mom-hood' even if it's on a part-time basis. God laid this situation before me that I could not refuse for Natalie's sake…and I'm thankful for the opportunity to serve Him in this way."
br />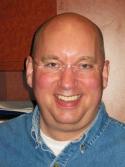 From his smorgasboard of church experience, ranging from the Christian and Missionary Alliance to the Presbyterian Church in America, Tim Laitinen brings a range of observations to his perspective on how we Americans worship, fellowship, and minister among our communities of faith. As a one-time employee of a Bible church in suburban Fort Worth, Texas and a former volunteer director of the contemporary Christian music ministry at New York City's legendary Calvary Baptist, he's seen our church culture from the inside out. You can read about his unique viewpoints at
o-l-i.blogspot.com
.


**This article first published on August 24, 2010.


Have something to say about this article? Leave your comment via Facebook below!
advertise with us
Example: "Gen 1:1" "John 3" "Moses" "trust"
Advanced Search
Listen to Your Favorite Pastors