Hindsight Helps Clarify Marital Status
Tim Laitinen, Crosswalk.com Contributing Writer
Thursday, July 07, 2011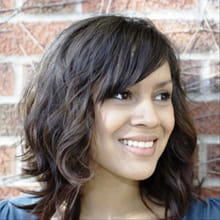 EDITOR'S NOTE: The following is the latest installment of Solo Zone, a monthly series focusing on believers who have taken advantage of serious opportunities God has laid in their faith walks—and whose singleness actually works to their benefit, as well as God's glory.

Well, here we are again.
It's the thick of the summer wedding season, and once again, single adults across the country are serving as bridesmaids or groomsmen, and being pelted with what seems to be an eternal question:
"So, when it is going to be your turn at the altar?"
Does it seem like you're "always the bridesmaid, never the bride?" Does your circle of single friends seem to dwindle every summer, as your circle of married friends grows larger?
Even the hardiest contented single can struggle with this time of year, no matter how much we trust in God's sovereignty over our marital status.
For public relations guru Andrea Phillips, being in her early forties and having been in nine wedding parties makes her an expert at the "never a bride" syndrome. And she wants people to know that just because she's yet to walk down the aisle as a bride, being "always a bridesmaid" hasn't wrecked her life.
"People see that I'm in my forties and single, I'm articulate and personable, that I'm attractive in an average kind of way. So they tend to assume I'm either a feminist, a lesbian, that I'm 'called' to be single, or that I have some hidden neurosis. They just can't imagine I'd be single without there being a specific cause. That bugs the snot out of me!
"On the flip side, I'm always a little gratified when people get to know me and realize there's no obvious cause to my singleness, and say, 'I just don't understand why you aren't married!' I get to say, 'Me neither, but that's the plan the Lord has had for me so far.'"

Getting to Hawaii

Naturally, whenever her friends get married, Phillips celebrates God's sovereignty with them. It's her reliance on that same sovereignty that helps dilute much of the negative introspection that can plague singles as they leave the reception venue of yet another friend's wedding.
"Your relational status is just another way you go through life fulfilling your God-given purpose," she reasons, likening marriage and singlehood to taking a trip from landlocked Colorado to Hawaii.
"You go to the airport in Denver, to board a plane," she begins. "But what if that flight gets canceled? Or you miss the flight? And for some reason, that was the only flight this week?
"Can't you still get to Hawaii other ways? You can take a bus or train, or rent a car from Denver to get to the West Coast, then board any number of ships. The point is to not rely on an airplane. The point is to get to Hawaii, and there are multiple ways of doing that.
"However, too many singles will sit in the airport of life, obsessed with getting on the marriage plane, as if that's the only way to go. They don't think about the goal of Hawaii—their purpose in life. They only think about the mode of transport. And sometimes, they'll get so distraught, they'll hop on a plane to Fargo just so they can be on a plane, missing their destination altogether."
Have something to say about this article? Leave your comment via Facebook below!
advertise with us
Example: "Gen 1:1" "John 3" "Moses" "trust"
Advanced Search
Listen to Your Favorite Pastors