St. James Finds Out What Is He Thinking??
Laura MacCorkle, Senior Editor, Crosswalk.com
Monday, September 26, 2011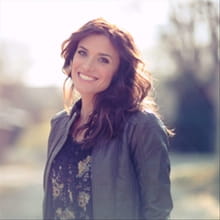 Who knew a journey into the minds of men could lead to finding the man of your dreams?
No, that's not the setup for the latest rom-com of the week playing at a movie theater near you. It's what really happened to Christian GRAMMY Award-winning singer Rebecca St. James as she was working on her ninth book, What Is He Thinking?? What Guys Want Us to Know About Dating, Love and Marriage.
Spurred by her own curiosity and desire to better understand the opposite sex, the best-selling author and sometime actress began researching by interviewing male friends to find out what they were looking for and what they wish women knew. In the process, St. James was introduced to her now husband, Jacob Fink, and ended up engaged and then married last spring before the book had even hit the shelves.
"Jacob was worth the wait," she says looking back on her years of dating and singleness. "We are truly amazed at finding our dreams and ideals met in the love we've found."

As someone who says she married later in life, St. James understands the urgency many single women feel to get married and the kind of unhealthy pressure they can place on themselves. She hopes that What Is He Thinking?? will help them be encouraged to see the men in their lives as brothers in Christ first and to trust God with their dating lives.

In her research over a period of four months, St. James talked with single males, ages eighteen to thirty-five (and even some married men, including her own father), as she asked them to be open and honest in sharing what they wanted women to hear. She covered topics such as their top turnoffs (i.e. a critical spirit, inability to be feminine, etc.), the five date questions you have to ask and the do's and don'ts for interacting with guys.

Other questions answered quite candidly by the men include: What do you find the most attractive quality in a woman?; Is modesty truly attractive?; Is neediness a turn-off?; What do you find beautiful?; How can women be dependent on God for our identity, not on you?; And how can women help you with physical boundaries?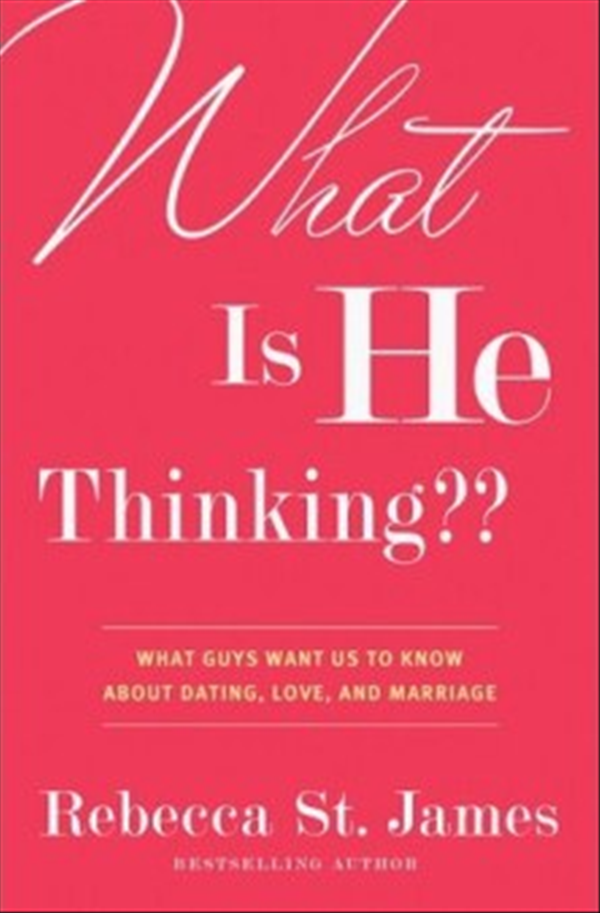 St. James, who also discusses her own dating life and past struggles with loneliness in What Is He Thinking??, admits that dating can be like navigating a minefield: How much should women pursue in a relationship? What about Internet dating? And if there are any good guys left out there, why haven't they stepped up? But she is also hopeful that God will take the words her male friends have shared in the book and help readers to apply the truths to their lives, according to his plan for each.
I spoke with St. James recently about the process of interviewing and putting together her latest book and what she hopes its dialogue and insights will mean for readers who really want to know . . . What Is He Thinking??

---

What was your inspiration for What Is He Thinking? And was this subject matter and approach something you'd been thinking about for a while?
You know it came I think as a moment of inspiration a couple of years ago. It was summer, and I think I just realized that there is so much that I don't know about guys. I said this in the book . . . I have five brothers, and I grew up kind of being a bit of a tomboy and hanging with the guys more at school than girls and I just enjoyed hanging with guys. But the dating thing is a whole different thing than feeling like you kind of understand childhood guy friends. So I really felt like there's a lot that I don't know that I would love to be able to ask my guy friends freely and honestly. This book is the most fun of all the books I've written. I think this is my ninth, and it was just fascinating to me—like I enjoyed the experience so, so much and I learned so much. I was dating my now husband at the time. I really believed that it helped in our relationship, too. I wanted to learn. I'm a very curious person, and so my own personal questions were what really fueled the idea for the book.
Have something to say about this article? Leave your comment via Facebook below!
advertise with us
Example: "Gen 1:1" "John 3" "Moses" "trust"
Advanced Search
Listen to Your Favorite Pastors