Stalkers and Balkers in Your Church's Midst
Tim Laitinen, Crosswalk.com Contributing Writer
Tuesday, April 10, 2012
The Stalkers
On the contrary, genuine predators exhibit behaviors designed to coerce, manipulate, and even socially defraud women. They prey on perceived vulnerabilities and often operate on an unbiblical, perverted concept of female subservience.
They're the men who don't take "no" for an answer, even after they've heard you say it in the most serious of tones. They're the men who kinda creep you out when you first meet them, and the creepiness stays when you learn he's not a social misfit by happenstance. They're the men who say things to you that are more than simply socially inappropriate; they're invasive, suggestive, and even degrading.
They're the men who seem to linger around you, even as you engage others in conversation. They're the men who always manage to find you in the church parking lot — or worse, your neighborhood grocery store. When you're by yourself.
Even if he intends no sexual harm to you, you don't need to take that chance. Just because you're in church, you've no obligation to suffer through such an experience. That being said, however, might you consider this an opportunity to participate — along with others — in another sort of intervention? Consider how likely it is that he's already preyed on other women who've simply wiggled out of his way, leaving the path free and clear for him to come and find you?
According to Matthew 18:15-19, the biblical method for confronting fellow church members with sin is through personal communication. But that doesn't mean that in situations like this, you should do it alone. When dealing with a stalker, ask for support from others in your church, especially if you genuinely fear for your safety. It would be great if your team of advocates could create an opportunity for the stalker's repentance. Remember, the Lord can turn any situation into something that benefits everyone involved.
And men, if you notice predatorial behavior in your midst, or if a woman in your church brings suspicions of such behavior to your attention, take it seriously. Maybe the guy in question needs someone like you to come alongside and offer kindly advice on how not to be so intimidating. Maybe the guy poses a greater danger to not only your sister in Christ who feels threatened, but to other women, and even the sound fellowship of your faith community.
Contrary to popular belief, stalkers don't necessarily look out of place in church, whereas balkers sometimes do. Stalkers can be smooth talkers with slick mannerisms that help them avoid easy detection. In a way, being on guard against stalkers helps broaden the meaning of God's admonition to look at the heart, not the outward appearance (1 Samuel 16:7).
The bottom line is this: evangelical churches offer one of the most unique fellowship environments in the United States. Anybody can walk through our doors, attend our services, and develop relationships with people they might never otherwise meet. And this is a good thing.
But every good thing can be perverted by sin. And in this case, single women often suffer the brunt of bad socialization encounters. To the extent that we can represent Christ both to those who respect our fellowship and those who abuse it, what that looks like will differ depending on their motives.
In the end, hopefully each outcome will still point all of us to Christ.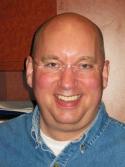 From his smorgasboard of church experience, ranging from the Christian and Missionary Alliance to the Presbyterian Church in America, Tim Laitinen brings a range of observations to his perspective on how we Americans worship, fellowship, and minister among our communities of faith. As a one-time employee of a Bible church in suburban Fort Worth, Texas and a former volunteer director of the contemporary Christian music ministry at New York City's legendary Calvary Baptist, he's seen our church culture from the inside out. You can read about his unique viewpoints at o-l-i.blogspot.com.
Have something to say about this article? Leave your comment via Facebook below!
advertise with us
Example: "Gen 1:1" "John 3" "Moses" "trust"
Advanced Search
Listen to Your Favorite Pastors