Steps to Becoming a Person Worth Marrying
James R. Lucas, Author
Wednesday, March 01, 2006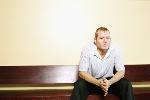 So let's say you really want to become a person worth knowing and marrying. How do you do it? What do you have to do – what do you have to be – in order to surround yourself with decent people?
Here are some steps you can take to become a person worth knowing and marrying.
Step #1:  Become passionate about God. This is more than becoming a Christian or going to church or Bible study. This means making God the center of your life. The alternative is that you try to make other people the center of your life, with a potential spouse your bull's-eye. Or worse, you could make you the center of your life, and you're just too little to be God. But someone is going to be in the center – if not God, somebody. You are not ready to be married until God is in the center and you are already intimate with Him. In spite of popular ideas to the contrary, marriage by itself is not likely to bring you closer to God. If you develop a unique, passionate relationship with the living God, He will bless you richly in your life and relationships, and you will become attractive to people who think their own souls are also valuable.
Step #2:  Know the truth. Babies don't get married, and baby Christians shouldn't either. You certainly don't want to get married if you're not a Christian. Life is hard enough without trying to do marriage on your own. But you also don't want to get married until you've grown up a little in Christ. Quite a little. It's what you know about life through God's lens that makes all the difference. Do you know the truth? Do you love it? Do you know that perception isn't reality? Are you aware of where you are reality-impaired and need a strong dose of truth to get well? Are you ready to lay aside the illusions, including common "Christian" illusions? Most people don't really want to know the truth unless it is pleasant. You can be one of a kind. You can want to know all of it. If you know the truth – really know it and love it and believe it – "you will become free" (John 8:32).
Step #3:  Live in freedom. Even if you know the truth, are you really free? Do you really believe and experience the fullness of the truth that "Christ has liberated us into freedom" (Galatians 5:1)? Are you living in freedom – free of the power and plague of sin, free to say "no" to temptation, free to think for yourself, free of the always-lurking Christian Pharisees and their petty rules? Most people aren't free. Someone who walks in freedom will be attractive to anyone else who wants to be free. You weren't put here to place people in the bondage of a bad relationship. You were put here "to proclaim freedom for the captives" (Isaiah 61:1).
Step #4:  Become passionate about others. People talk about crowns in heaven. Do you know what they are? According to the Bible, your crowns are other people. Are you spending yourself in service to others? Are you investing in others? Is the world around you — at home, at work, at school, at church, in the community – at least a little better because of your drive to make it so? Are you practicing on your parents and siblings, who can probably be rather unlovable at times? Even if you have a lot of head knowledge about the Bible, do you have the heart knowledge that goes with it? Do you know that "knowledge inflates with pride, but love builds up" (1 Corinthians 8:1)? If you don't have the humility to "consider others better than yourselves," you're not ready for serious relationship. Most people who get married don't have that humility, so their relationships are all about rights and resentment. You can do a lot better than that.
Have something to say about this article? Leave your comment via Facebook below!
advertise with us
Example: "Gen 1:1" "John 3" "Moses" "trust"
Advanced Search
Listen to Your Favorite Pastors