The Allure of Modesty
A.J. Kiesling, Crosswalk.com Contributing Writer
Thursday, July 09, 2009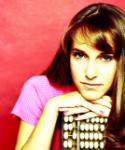 Shalit summarizes this portion of her chapter with the statement: "Certainly sexual modesty may damp down superficial allure, the kind of allure that inspires a one-night stand. But the kind of allure that lasts—that is what modesty protects and inspires."
She speaks for more single women—and certainly Christian single women—than she may realize. In the conversations I had with them, as well as responses that poured in to a survey I took for a research project, an unmistakable sadness and frustration surfaced regarding the very times we live in, as if these women wanted to say: Why couldn't I have been born a hundred years ago, when things were sweeter and simpler between men and women?
To some men, Christian women seem to behave the same way non-Christian women do these days. "It's getting increasingly harder to tell the difference between Christians and non-Christians," wrote one man. "I find many who say they are Christians that do things like sleep around, have live in boyfriends, drink to get drunk, smoke, curse, listen to all secular music, etc." Several women weighed in about this same issue regarding men—that so-called Christian men push boundaries and expect sex from them.
The pressures of the culture we live in weigh heavily on us all, and rare is the single man or woman who is immune to temptation of any kind. Especially among the divorced—who know what it's like to be in a long-term intimate relationship—going from regular sex to no sex can be as jolting as an electric shock. But Dr. Cara Whedbee, a marriage and family therapist and author of The Point System, believes we as a church have to keep preaching the purity message and become wholehearted advocates for marriage. Because we live in a society that values casual sex and disses marriage, even Christian singles get caught in the current.
Champions for Marriage
"Society is perpetuating the message that marriage is not sacred anymore, marriage is not necessary anymore," says Whedbee. "There's not the biblical interpretation anymore. Not even subliminally. Instead, people overtly buy into the culture's live-together mindset, even in the church." She said it's become common at her church, where her husband works as a music minister, for the leadership to discover that young couples in ministry roles are living together. "And then somebody has to take them aside and say, hey guys, this isn't right. Especially the younger generation, they see it on TV and have seen it all their lives."
Whedbee believes that pressure from men to have sex is the mitigating factor, but there also exists a pressure among women—especially younger women—to live up to the culture's casual-sex creed and to dress in a seductive way. If you find yourself struggling with sexual immorality, or any other "worldly pleasure" unbefitting for a Christian man or woman, seek out a confidante and ask them to pray for moral strength in times of temptation. Keep yourself accountable, and train your eyes on the One who died to set you free from sin.
At some point in our single journeys we may all face such temptations, but the choice of action is still ours. Remember the words of the apostle Peter, whom Jesus transformed from a lusty fisherman to a fisher of men:
Do not let your adornment be merely outward—arranging the hair, wearing gold, or putting on fine apparel— rather let it be the hidden person of the heart, with the incorruptible beauty of a gentle and quiet spirit, which is very precious in the sight of God.
1 Peter 3:3-4
In your walk as a single Christian man or woman, become a champion for modesty. Once we collectively do that, I have a feeling the rest will take care of itself.



________________________________________________________________________

A.J. Kiesling is an author, editor, and communicator. A religion writer for Publishers Weekly, she has written more than a dozen books. You can reach her at http://www.ajkiesling.com.

1 Wendy Shalit, A Return to Modesty: Discovering the Lost Virtue (New York: Simon & Schuster, 1999), 171-72.



Have something to say about this article? Leave your comment via Facebook below!
advertise with us
Example: "Gen 1:1" "John 3" "Moses" "trust"
Advanced Search
Listen to Your Favorite Pastors