The Gift of Singleness: Part III
Dr. Paul J. Dean, Crosswalk.com Weblogs
Wednesday, March 01, 2006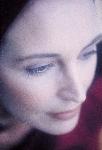 In view of the referenced distress, Paul indicated that it was, in his opinion, "good for a man to remain as he is." Again, Paul does not lay down a command. Rather, he offers a prudent and practical opinion in regard to the difficulty a person will face if he/she chooses to alter his/her circumstantial position, specifically in regard to marriage. In certain situations, it is good for persons not to complicate their lives that they might not be divided in their interests and/or commitments.
We should make a point before going further. If singleness in general is a sin, that is, remaining single without the gift of celibacy as defined by Maken, then it would be sin regardless of circumstances and Paul could not thus speak this way. By way of objection, one may argue it is not always wrong to kill someone even though murder is wrong. That individual is right in that murder is sin while self-defense is not sin. Lying to protect the Jews from Nazis is not sin by virtue of the sanctity of human life and biblical precedent in other contexts (Exodus 1:15-21). However, we are told to submit to the government despite persecution (Romans 13). We sin if we do not submit unless we are asked to sin. In that case, we must not submit. Thus, it follows that self-defense and defense of others is not sin in certain situations. But murder is always sin. Now, do we have warrant to sin simply because something is difficult or inconvenient? Certainly not! So, we are not allowed to sin to avoid distress or even persecution.
It follows then that God would not make an allowance for persons to remain single simply because of distress. If singleness in general were sin, Paul could not speak in the manner in which he does. Paul is simply giving a reason here as to why some might want to choose to remain single (in addition to other reasons not addressed).
Click here to read Part I.
Click here to read more of Dr. Dean's blogs in Crosswalk.com Weblogs.
Sign up free for "Christian News and Views," a weekly e-mail newsletter highlighting relevant news stories affecting Christians. An editorial by Dr. Dean is included as well as a link to his comments on selected stories. The e-newsletter goes out each Friday and is sponsored by "Calling for Truth," a daily, live, call-in radio program co-hosted by Dr. Dean and Kevin Boling. Simply e-mail us at pauldeanjr@juno.com to receive your first issue this Friday.
To listen live to "Calling for Truth" each day from 1:00 pm to 2:00 pm eastern time, go to www.christiantalk660.com and click on the "Listen Online" button.

Have something to say about this article? Leave your comment via Facebook below!
advertise with us
Example: "Gen 1:1" "John 3" "Moses" "trust"
Advanced Search
Listen to Your Favorite Pastors