The Relational Economy: Currency - Part 3
Hudson Russell Davis
Thursday, April 07, 2011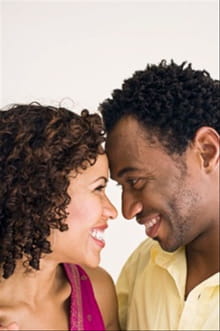 We sometimes treat relational currency as an objective standard of observable facts. Anyone who sees themselves as ugly grants another person the power to determine the standard of beauty. This is madness given the fallen state of EVERYONE we encounter. Not only do the makers of beauty not have our best interests at heart, they quite often do not have God's heart. The world constructs social ideas of beauty in order to draw boundaries. This is why we might wonder, "what she is doing with him." Or we might wonder, "what he is doing with her." There is nothing more scandalous than beauty joined to that which appears to us—ugly.
It is for this very reason that the gospel is scandalous. That beautiful God of all ages is willing to be seen with us. He is willing to be loved by us and to be known as ours. He is willing to have people stare, willing to have them talk. And if for a moment we feel the rush of embarrassment, he does no more than take our hand and squeeze.
He did not come because we were beautiful, but he did not disdain the disfiguring horror of our sins. He did not choose us because we would improve his reputation, but because he wanted us to know we were loved. He does not care that some people think him a fool for condescending to our poverty. He has come to make us rich, and he has come to make us beautiful. He makes all things beautiful.
Thank God we are more than the swing of our hips, the cut of our pecs, more than the length and color of our hair. If it were not so, I am not sure who would fit in. We are more than blue eyes, grey eyes, brown eyes, or green eyes, and yet all the stars MUST have green or blue eyes. Have you noticed?
It is wonderful if someone else finds you beautiful but it is more important that YOU find yourself beautiful. You may look in the mirror and be disturbed, so don't look with your eyes alone. You share in Christ's beauty even as you share in his suffering. This is the beauty of the Christian life. We are being "transformed into his likeness" (2 Corinthians 3:18). This means that, although in our sin we resemble his homeliness, in his righteousness we reflect his beauty.
The Ugliest Dog Contest should help us recognize a different wisdom. Those dogs are called ugly but LOVED as though they were beautiful. But if they are loved as though they were beautiful are they not beautiful? The reason ANY of us think we are ugly is because someone somewhere convinced us that we do not measure up to some standard. The label of ugly rarely comes from an unbiased source. In dating, it comes from a person who cannot picture bringing this or that "ugly" person home.
I may not mind being called ugly if love thought me beautiful. Then I would spend all I had to love in return. I would bring my Lek knowing that anyone with a Pula would still accept me. After all, surely love appreciates Yuan Renminbis as much as Birrs. Surely love is in the business of MAKING things beautiful and not just taking things beautiful. Surely a relational currency based on his love between us makes better sense than the volatile economy in which we live.

Hudson Russell Davis is a Ph.D. candidate and adjunct professor of theology at Saint Louis University.

Got feedback you'd like to share? Please send your comments and questions to Hudson at hudsondavis@streamsinthewilderness.com. If you don't hear back within a few days' time, please try again. Hudson would like to respond to all reader feedback. Or become a fan of "Streams in the Wilderness" on Facebook here: Streams In The Wilderness




Have something to say about this article? Leave your comment via Facebook below!
advertise with us
Example: "Gen 1:1" "John 3" "Moses" "trust"
Advanced Search
Listen to Your Favorite Pastors