The Relational Economy: Identity Theft
Hudson Russell Davis, Crosswalk.com Contributing Writer
Tuesday, October 19, 2010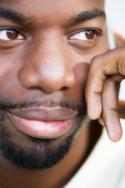 If you lose yourself, you have lost all. If the process of relational discovery and investment costs you your soul, it is too much. You must believe with a stubborn confidence that the you God has made, and is making, is beautiful. You must believe this despite what the failures might tell you. You must believe this despite words to the contrary.

The moment your ability to find a mate comes to define you, identity theft has occurred. Then you become nothing more than a "single" Christian, never mind everything else that makes you who you are. If as a child of God you come to believe you are ANYTHING LESS than a child of God, theft has occurred. It is just as though someone walked into your vault and without removing the safe deposit box re-labeled everything.

The one who steals your identity does so by continually speaking bits of truth in an organized body of lies. This means you will hear words that do indeed describe you organized in a way that redefines you.

The label "Loved" becomes "Unloved" (John 3:16; John 13:1, John 13:34; John 15:9).
The label "Pure" becomes "Impure" (2 Corinthians 11:2; Hebrews 10:22).
The label "Worthy" becomes "Unworthy" (2 Timothy 1:11; 1 Peter 1:18; 1 Corinthians 3:9).
And the labels "Prince" and "Princess" become simply—single. Because someone somewhere whispered that it is not possible to be a prince or princess of the Most High God and be single.

Although we have been changed, our ears are still tuned to these lies. They are ugly lies but they tend to drown out God's truth. The Great Thief himself—Satan—"comes only to steal and kill and destroy" but our Lord Jesus came that we might have "life and have it to the full" (John 10:10). He comes that you might know who you are and know it in the fullest. This means that in the relational economy Satan cannot steal enough to leave you broke. He cannot rob you blind unless you fail to see beyond his lies.

His process of identity theft is simple. First, he whispers from the shadows that you are not pretty or handsome enough, not sexy or hot enough, not worthy or rich enough, too thin, too fat, too tall, too short, too something. You are told you are too aggressive, too passive, or too picky. You might be too strong as a woman or too weak as a man. You might even be told that your heart is too wicked or that your wait is in vain.

This last attack is hardly an attack against you. It is an attack against your maker and his intentions for you. Your wait is not in vain if you wait in the Lord.

"If He loves YOU," the specter growls, "why does He delay?" Deep down you know that "He is the Rock, his works are perfect, and all his ways are just" (Deuteronomy 32:4). You know this as surely as you know your own name, but the doubts do not leave with only the wave of a hand or the presence of a verse.

"What makes you think you are so special?" he shouts!

Tell him, "I am loved!!! I am very special."

You are beloved of God, a child of God, cherished, beautiful, and a saint. Think this beautiful thought, "you are of Christ, and Christ is of God" (1 Corinthians 3:23). These things are hard to hear sometimes when your heart aches for something tangible, something tactile to hold, but this is a beautiful truth. We are in Christ, and Christ is in God. We are very special, and God forgets none of us.

When you are weak and lonely, Satan will remind you of your mistakes and tell you you are damaged goods. He might tell you that you are not worthy of a mate. Call him a liar. These are lies. They are lies from the pit of hell by the author of lies. The truth is that heaven's riches secure your worth and value in this relational economy. Your worth is purchased on the Cross and is thus—inestimable.

You cannot be damaged beyond repair.
Have something to say about this article? Leave your comment via Facebook below!
advertise with us
Example: "Gen 1:1" "John 3" "Moses" "trust"
Advanced Search
Listen to Your Favorite Pastors