The Women in Christ's Life: Mary, Mother of Jesus
Kris Swiatocho, The Singles Network Ministries
Tuesday, December 20, 2005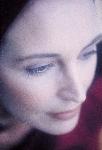 I have always struggled with my identity as a woman. 
A few years ago my mother told me that she regretted not teaching me to be more domesticated. That perhaps if she spent more time with me, teaching me to cook, clean house, sew, etc., that I would surely have a mate by now.
She said that when she was raising me, she was told by the media to encourage your daughters to have careers. Don't raise them like you were raised, with limited futures of darning socks and wiping running noses. Now, I am happy to say that my mom just wishes she had raised me to love Christ. That if I learned to love Jesus, then it wouldn't matter whether I had all the skills to be a wife or a career woman, because God would surely direct my path.
What my mom didn't realize was that even though we didn't grow up being taught to have a relationship with Christ per se, we were raised going to church, praying, celebrating Christmas and Easter and developing morals and ethics that could only come from knowing Christ. I am thankful for the foundation that would later lead to a relationship with Christ. (So you see, Mom, you did teach me to love Christ.)
My mother is only one example of a woman who has impacted my life as a result of her relationship with Christ. Over the next several months, I want to share with you about some of the other women who have impacted my life solely because of their relationship with Jesus. I believe as I share, you too will connect with them and discover for yourself how God has always had a plan for you, is working it out in your life and will never leave you.
Mary, Mother of Jesus
Growing up, I did everything from playing with dolls to selling newspapers, climbing trees to owning a worm farm. I am sure I must have put my mother through many days of stress. Much like Jesus must have with his mother, Mary. Can you even imagine being the mother of Christ? Do you think that Mary grasped just how big this was? That she was raising the Son of God?
Let's consider what we know about this remarkable woman. She was engaged to Joseph, and we can assume that she was probably a teenager. We also know that she was a virgin who became pregnant by the Holy Spirit and gave birth to Jesus, the Savior of all mankind.  
In the sixth month, God sent the angel Gabriel to Nazareth, a town in Galilee, to a virgin pledged to be married to a man named Joseph, a descendant of David. The virgin's name was Mary. The angel went to her and said, "Greetings, you who are highly favored! The Lord is with you."

Mary was greatly troubled at his words and wondered what kind of greeting this might be. But the angel said to her, "Do not be afraid, Mary, you have found favor with God. You will be with child and give birth to a son, and you are to give him the name Jesus. He will be great and will be called the Son of the Most High. The Lord God will give him the throne of his father David, and he will reign over the house of Jacob forever; his kingdom will never end."

"How will this be," Mary asked the angel, "since I am a virgin?"

The angel answered, "The Holy Spirit will come upon you, and the power of the Most High will overshadow you. So the holy one to be born will be called the Son of God. Even Elizabeth your relative is going to have a child in her old age, and she who was said to be barren is in her sixth month. For nothing is impossible with God."

"I am the Lord's servant," Mary answered. "May it be to me as you have said." Then the angel left her.

— Luke 1:26-38
Can you imagine what must have gone through Mary's head? Here she was, about to get married to Joseph and an angel appears to her and tells her she will be with child and will give birth to a son. I don't know about you, but I think I would have pinched myself to see if I was dreaming.
Have something to say about this article? Leave your comment via Facebook below!
advertise with us
Example: "Gen 1:1" "John 3" "Moses" "trust"
Advanced Search
Listen to Your Favorite Pastors