The Women in Christ's Life: The Woman with No Stone Cast
Kris Swiatocho, The Singles Network Ministries
Wednesday, October 25, 2006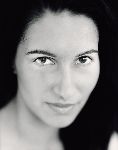 5. True forgiveness requires repentance but can also lead to hope and a future. Here this woman was and no one was still around to stone her. Did she jump up and say, "Whew, that was close, thanks a lot Jesus ... have a good day. Hey, I need to call Bob and Frank and. ..." No, she was silent, waiting for her judgement. Waiting for her death. God knew in her heart she was remorseful, ashamed and needed forgiveness. She needed a Savior, and he would save her by forgiving her for her sins. When she looked up and her accusers were gone and Jesus also was not condemning her but instead had forgiven her, she accepted it and took his advice to go and sin no more. Even though this woman sinned not only against herself but so many others, there could still be a future that included change, hope and a new life. I am so thankful that God reminds me daily of this truth. It is this truth that helps me to move forward each day.
For I know the plans I have for you," declares the Lord, "plans to prosper you and not to harm you, plans to give you hope and a future.
— Jeremiah 29:11

Know also that wisdom is sweet to your soul; if you find it, there is a future hope for you, and your hope will not be cut off.
— Proverbs 24:14
6. Sin can be exhausting.
Sometimes I get so tired of repeating the same sins over and over and over. I mean, Lord, when will you take this from me? When will I get control over some of this? Don't you think this woman was tired? Her body language suggests this as she didn't even defend herself. I would have said, "Jesus, it takes two to commit adultery. I was with Bob yesterday. He is over there, and then Frank today, He is standing right here. What are you going to do to them Jesus?" But she wasn't like me. She stood there slumped over in shame, in fear, in remorse and perhaps exhaustion. Her sins had caught up with her and now it was the end. The sin had so much hold on her that it wiped out any energy to defend herself. Sin can do that. It can take everything from us and more.
Because of your wrath there is no health in my body; my bones have no soundness because of my sin.
— Psalm 38:3

Therefore, this is what the Holy One of Israel says: "Because you have rejected this message, relied on oppression and depended on deceit, this sin will become for you like a high wall, cracked and bulging, that collapses suddenly, in an instant. It will break in pieces like pottery, shattered so mercilessly that among its pieces not a fragment will be found for taking coals from a hearth or scooping water out of a cistern."
— Isaiah 30:12-14
7. God never gave up on her.
He doesn't give up on us, despite when we have given up not only on ourselves, but even on those around us who never seem to get it. You know, those who you have been trying to reach for Christ for years. That co-worker who you have invited to church a hundred times. How about your daughter or son who is on drugs again? A sister or brother whose marriage is in trouble. We get to our end, and we have no more strength to deal with it. Thank God that he not only never gives up on us but can give us the strength to not give up as well. Now, don't get me wrong, we do need to sometimes set boundaries in some of our relationships but we must never give up, never stop praying for them. I am so glad God never gave up on me.
Be joyful always; pray continually; give thanks in all circumstances, for this is God's will for you in Christ Jesus.
— 1 Thessalonians 5:16-18
8. God sometimes disciplines us.
"Go and sin no more." God wasn't suggesting that she change her lifestyle, her choices, her sin. He told her. I know when God disciplines me it is out of wanting a better life for me. Like when our parents discipline us; it is not to take things from us or make us feel bad, but to help us. We don't always see the change as good. This is why we need to trust in others who have gone before us. We need to trust in the Savior who is already ahead of us.
Have something to say about this article? Leave your comment via Facebook below!
advertise with us
Example: "Gen 1:1" "John 3" "Moses" "trust"
Advanced Search
Listen to Your Favorite Pastors