When Endings Aren't Happy
Tim Laitinen, Crosswalk.com Contributing Writer
Tuesday, April 16, 2013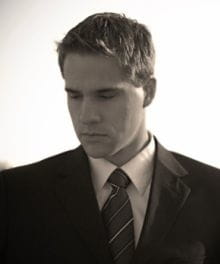 "Me being a working 'mom,' Natalie had to continue in the Latchkey Kid environment she'd grown up with," Patricia laments, now aware of how much unsupervised time Natalie spent online. "In my naiveté to all she could explore, even with parental controls, this evolved into her 'hangout spot' and she started finding other friendships in cyberspace. I'd check in as regularly as I could, continuing the lectures about only talking to people you know in real life. Alas…"
When she's not careful, Patricia can sink into self-incriminating retrospectives about how badly she handled some things and how unrealistic her expectations were. One area in which she struggles is wondering whether or not she pushed Natalie too much with church and faith.
"In my overzealous desire for her to know the Lord, I would write encouraging scriptures on her mirror, try to read the Bible with her in the mornings, pray with her at night," Patricia says, almost regretfully. "That was ok for a little while, but then she started really resenting it and the topic of God became a VERY sore subject. That really broke my heart."
Evangelism isn't supposed to be this painful, is it? But in real life, it can be. Yet it was in her despair over her niece's animosity towards Christ that Patricia eventually learned more about God herself.
"I became very aware of my pressure for Natalie to embrace the Lord the way I know Him. Over the last year and a half since she's been gone, I've done a lot of soul searching. I've learned that other people's faith is not my responsibility and the more I 'push' God into conversations where He is not welcome, all I'm accomplishing is putting too much fertilizer on – basically, burning – whatever seeds He's sown in their soil, when all they need is a refreshing drink of water."
Okay, so now you know: the experiment between Patricia and her niece crumbled a while ago, exacerbated by a variety of cultural variables that can undermine even the most conventional of families.
Then suddenly, Patricia's father, who zealously guarded his privacy, announced he could no longer hide his stage four cancer. Immediately, Patricia and her siblings swung into action, moving frantically to investigate treatment options, and when those failed, comforting him during his rapid decline.
Meanwhile, this emergency distracted Patricia and her family from Natalie and her own downward spiral. Suffice it to say that when the dust had settled, Natalie had proven that Patricia could no longer trust her in any way. Yet, as Patricia grieved not only the loss of her father, but also the failure of her experiment with Natalie, her niece was welcoming what she assumed was another release from responsibility.
Natalie moved back in with her father – and a young man she'd met someplace – full time.
Today, although Patricia still finds herself working through the aftermath of her experiment with Natalie, her father's abrupt passing has encouraged her not to dwell too much on failures. Besides, it's hard to tell who failed whom, especially since Natalie, despite her purported desire for independence, is now pregnant out of wedlock, and still lacking the GED Patricia tried to help her obtain even after she'd left her home.
Ironically, what Natalie pushed so hard against is what has given Patricia new confidence in God's sovereignty.
"I've opened up in my view of people and my responsibility for them and their faith," she affirms. "I mean, Christ did say that John 6:44' So, that has given me a lot of freedom that I wish I'd embraced when Natalie was with me."
"I hope that eventually, the Lord will knock on her heart and she'll see that even though my methods were imperfect, my heart was always for her to know His perfect love."
From his smorgasboard of church experience, ranging from the Christian and Missionary Alliance to the Presbyterian Church in America, Tim Laitinen brings a range of observations to his perspective on how we Americans worship, fellowship, and minister among our communities of faith. As a one-time employee of a Bible church in suburban Fort Worth, Texas and a former volunteer director of the contemporary Christian music ministry at New York City's legendary Calvary Baptist, he's seen our church culture from the inside out. You can read about his unique viewpoints at o-l-i.blogspot.com.
Publication date: April 16, 2013
Have something to say about this article? Leave your comment via Facebook below!
advertise with us
Example: "Gen 1:1" "John 3" "Moses" "trust"
Advanced Search
Listen to Your Favorite Pastors