Why Adulthood Equals Marriage AND Singleness Is Still a Gift
Carolyn McCulley, Contributing Writer
Wednesday, October 13, 2004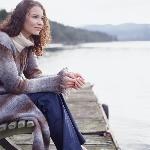 The first time I heard Dr. Al Mohler talk about why he believes adulthood equals marriage, I high-fived my car stereo. It was March 2003 and I was two months shy of turning 40 … as a single woman.
The controversy surrounding this message of Dr. Mohler's was just simmering — it would take another year before it hit the airwaves and then ignite a series of Internet columns here and elsewhere. The audio message I was listening to that day was an interview with a number of pastors, including Dr. Mohler, and one of my pastors, Joshua Harris, of Covenant Life Church. Dr. Mark Dever, of Nine Marks Ministries, hosted the interview and the audience was several hundred pastors who subscribe to the Nine Marks audio series. As such, these pastors were talking to other pastors about trends in the church.
Very early in the interview, Dr. Mohler announced that he didn't believe that singles ministries (as institutions) were biblical — and the discussion became very lively. Dr. Mohler's main point was that the extended adolescence that he sees in mainstream culture is being replicated in the church with harmful consequences. He urged pastors to steer their churches back to where adulthood equals marriage, with the call to celibacy being the rare exception. And he also stated that churches ought to get involved with singles, saying to singles "it's our business to help you glorify God by getting married." It was during this interview that Joshua invited Dr. Mohler to speak at his final New Attitude conference in January 2004 to present this topic to single adults themselves — the controversial message that ultimately ended up being excerpted and aired on the FamilyLife Today radio show in June 2004.
So why was I, a never-married Christian woman, giving a hearty "Amen" to this perspective? It certainly was not because these gentlemen neglected to answer Joshua's question about what to do now for all the older women who desire to be married but who aren't being pursued. (I listened very carefully to this part!) It wasn't because I had any secret satisfaction in hearing them talk about the failure of male initiative in this generation. It wasn't because I enjoyed hearing a sweeping denunciation of singles ministries as a function of church life — when in fact this ministry is actually quite fruitful in my own church (though obviously not perfect).
I applauded because these pastors were challenging other pastors to pay attention to what was happening to single adults in the church today and to make some radical changes. Judging from the amount of material that I've read from singles, we want our churches to consider our plight and perspective — and this is what Dr. Mohler is doing on our behalf. We should be happy to hear it and not quick to criticize.
But I do recognize that it's hard to listen to the 50,000-foot perspective on singleness in the church and not take it personally or wonder if it's too late for you. For example, when Dr. Mohler finished giving a version of this message at New Attitude, "The Mystery of Marriage," Joshua asked all the single men to stand up so that he could pray for them as they applied this message to their own lives. I noted wryly that only about a third of the room stood up. This imbalance in the church is one of the reasons for the surplus of single women.
I was also about to follow Dr. Mohler at this conference with my own message to single women, one in which I presented a slightly different perspective on the gift of singleness. My burden was that single women wouldn't live in the future — waiting to receive another gift — but live fruitfully now, finding God's grace to be sufficient for this season. Like Elisabeth Elliot once said, "If you are single today, the portion assigned to you for today is singleness. It is God's gift. Singleness ought not to be viewed as a problem, nor marriage as a right. God in His wisdom and love grants either as a gift." (Fortunately, my pastor C.J. Mahaney assured me I wasn't contradicting this renowned theologian and seminary president — there was room for a "both/and" view on this topic.)
Have something to say about this article? Leave your comment via Facebook below!
advertise with us
Example: "Gen 1:1" "John 3" "Moses" "trust"
Advanced Search
Listen to Your Favorite Pastors