Why Adulthood Equals Marriage AND Singleness Is Still a Gift
Carolyn McCulley, Contributing Writer
Wednesday, October 13, 2004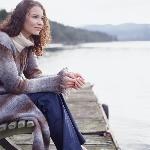 Dr. Mohler said if we single adults desired marriage and sexual intimacy, we obviously didn't have the rare gift of celibacy and thus we should pursue marriage as one of our top priorities. That's an excellent exhortation to single men, but it can be doubly provoking to single women who must both wrestle with desire (for marriage and, yes, sexual intimacy) and wait on male pursuit. Many women came up to me at this conference saying that since they desired to get married, they were now confident God would provide a husband. I wanted to support their renewed faith, but temper their presumption. Our subjective desires are never a good place to camp out, because if God doesn't deliver on our schedules, we have a predictably sinful reaction to the perceived delay. Other women were tempted to self-righteousness and bitterness because their suspicions about male passivity were confirmed through this message.
Instead of these extremes, I hoped to encourage women to see that Scripture calls singleness both good and a gift (1 Cor. 7:6-8). It's not a gift that we are to evaluate as we do Christmas gifts (do I like it? do I want to keep it?). But like other spiritual gifts it's meant for the good of others (1 Corinthians 12:7) — the local church. There are very real opportunities to glorify God in our singleness. We're not on hold, even as we hope for marriage. We have a purpose in the Body as single adults. (I don't have time to fully develop this idea in this initial column, but I will, Lord willing, in future columns.) Seen through the lens of Scripture, singleness is ultimately not at all about us — it is about maximizing God's glory and His purpose in our lives.
So here's the tension: Dr. Mohler is right that Christian singles are affected by our mainstream culture with its low view of marriage, but not one Christian single adult I know is actually putting off marriage for the same reasons unbelievers do. Of the hundreds of singles that I know, I only know three adults who actually believe they are called to celibacy to freely serve the church. Everyone else wants to get married, but is at various places along the spectrum of hope to despair. (Not that my friendships and conversations represent a balanced statistical sample of Christianity today, but I have noted other writers echoing this same observation.) We need our churches to help us reverse this ballooning trend of aging single adults who want to be married but are finding it difficult to do so. 
At the same time, we need to recognize that when we see our Lord face to face, He is not going to say, "Well done, good and faithful servant. You finally got married! Whew, that was a close call, but you finally flopped over that matrimonial finish line! Now enter into the joy of your Master." No, our Lord is going to reward us for being faithful stewards of the time, gifts, and opportunities He has given us — including those found in extended singleness. I have no doubt it's true when married people say there is no sanctification like that of being married, but that doesn't mean single adults are condemned both to ongoing rejection AND spiritual immaturity. God promises to finish what He's started in conforming me to the image of His Son (Phil. 1:6; Romans 8:29). There is a different kind of sanctification involved in extended singleness — one that requires us to rejoice with those who rejoice, yet still choose to invest ourselves year in and year out in our local churches even with our deferred hopes.

Dr. Mohler and I are only a few years apart in age. He has known the tremendous responsibilities of being a husband, father, and president of a seminary. My only expertise is that I've been single a lot longer, so I can state with authority that it is not the same to be single at 40 as it is at 20. (And I would gently suggest to those who married early not to confuse being single with being young. Singleness isn't a static existence. I have much more in common with my fortysomething peers of any marital stage than I do with an unmarried 21-year-old).
Have something to say about this article? Leave your comment via Facebook below!
advertise with us
Example: "Gen 1:1" "John 3" "Moses" "trust"
Advanced Search
Listen to Your Favorite Pastors