Why Christian Men Aren't Dating
A.J. Kiesling, Author & Contributing Writer
Monday, September 19, 2005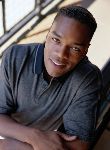 "Anytime I sit in church with a new girl, everyone swoops down on me later and wants to know if it's serious and whether she's the one," lamented yet another male friend, who rolled his eyes as he told his story. Eventually, the "big news" traveled around the whole church.
Then there was Bryan, a 43-year-old man who's been married only three years but remembers well the trepidation he and his single Christian brethren faced in the church: "They're scared," he said, echoing my first friend's response. "So many guys are petrified of the idea of commitment, and of course there's the whole issue of staying morally pure. For a lot of guys, it's easier to just avoid the whole thing."
But he did finally get married, I remind him. How did he get to know his wife? Did they date?
"We didn't date in the traditional sense of the word," Bryan said. "We were around each other in groups all the time, and one day I just sort of noticed her in a new way. We were friends for a long time before I knew I wanted her to be my wife."
I can hear Joshua Harris cheering somewhere.
Our frustrations aside, we Christian women have to acknowledge that we're part of the problem. To those who smother a guy too quickly – or put pressure on him to act, or jump to conclusions when he does – I gently encourage a healthy dose of moderation. For guys who are overly gun-shy, I encourage you to take a chance on a casual date (if you aren't opposed to that philosophically) and keep it within safe boundaries. The old standbys of going out for dinner or coffee are good for obvious reasons.
In the end, the not-always-so-welcome bit of wisdom Elisabeth Eliot dispensed in her classic book "Passion & Purity" seems to hold true, despite our best efforts to the contrary:  When the time is right, men are intended to pursue. Until then, a woman's role is to stay busy with life … and wait.


A. J. Kiesling is the author of "Jaded: Hope for Believers Who Have Given Up on Church But Not on God" (Baker Books).  She welcomes your thoughts and comments.  Feel free to write her at jaded0351@yahoo.com.  For more information about "Jaded," visit her online pressroom.  Copyright 2005 by A.J. Kiesling




Have something to say about this article? Leave your comment via Facebook below!
advertise with us
Example: "Gen 1:1" "John 3" "Moses" "trust"
Advanced Search
Listen to Your Favorite Pastors