Words of Wisdom from Michelle McKinney Hammond
Janet Chismar, Senior Editor, News & Culture
Tuesday, March 16, 2004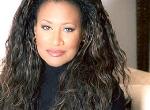 Chismar: That's great!  67 … I don't want to wait that long, but it gives me hope.
McKinney Hammond:  We had to talk her into getting married. She was so happy. She was such a sassy, single, satisfied woman. She had found her space, and her place, and a purpose for living. She had a rich network of activities and friends in her life. Her life was full. She didn't have a lot of time for feeling lonely. I think that a lot of times, singles put their lives on hold. That's when misery really sets in. 
There's always that special time of day or something, every now and then, when you have the time to reflect and say, "Boy, it sure would be nice."  But once you have a full life, those days are few and far between. On the other hand, the question becomes, "What would I do if someone was here, because I don't have the time." Trusting in God that His timing is perfect, and that the wisdom of His timing is beneficial to you, is part of being able to rest as you wait. 
You know, if you look every now and then, it's OK. It's a day in the life. Every day serves up a different flavor. I think what happens is, when we look and go, "Oh, that guy's kind of cute," we think we shouldn't do that. God puts stuff out there for you to look at and enjoy. I think the secret to successful waiting is living in the moment. If you do that, and you're in the moment, and it's an enjoyable moment, then you're not missing anything.
Chismar:  Do you think we ever reach an age where it is wise to "give up?"
McKinney Hammond:  I don't think you do. You don't know. You don't know. You could meet the most wonderful man at 30. You could meet the most horrible man at 30. You could be married at 30 and your husband could die tomorrow. Or you could be minding your own business and meet the most incredible person at 60 or 70. Whenever it happens, it will be what you need at that time. I don't think you can say, "Oh well, I'm not married and I'm 30, so it's over and I should just make peace with this."  You should make peace with where you are and say, "God, I'm still open to the possibility, but I'm letting you know now, if it doesn't happen, that's OK, but I'm open."  I don't think that we can just seal it off and say it's not going to happen. We don't know. We don't know the mind of God.
Chismar: Regarding your book, 101 Ways to Get and Keep His Attention, I like that it speaks to both single and married women. Also, I think there are a lot of women who don't know what men are actually looking for. Where did you get your research, and what qualifies you to write a book about what men want?
McKinney Hammond:  Well, I asked men, and I listened. Their answers were very interesting. It was fun, and I got to meet a lot of guys. On trains, boats and planes, I would just ask them, "What makes you attracted to a woman?  What keeps your interest up?  What makes you like her?"  It was very interesting. What I found interesting was that their answers were not what I expected. One of the biggies for them was a woman they could trust. That was interesting. And then, just the whole "looks" thing was also very interesting because we assume it doesn't matter as much to Christian men.
Have something to say about this article? Leave your comment via Facebook below!
advertise with us
Example: "Gen 1:1" "John 3" "Moses" "trust"
Advanced Search
Listen to Your Favorite Pastors