Becoming the New You
Renee Fisher, Devotional Diva
Friday, December 21, 2012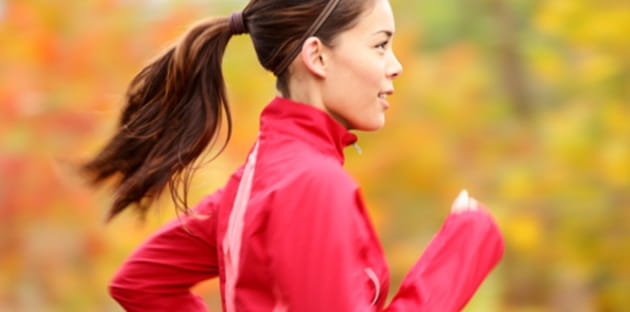 For some reason the start of the year entices a person into becoming the new you. But I say--why be like everyone else when you can just be yourself? I'm the type of person who likes--no--enjoys being difficult.
For me, it all started on July 2, 2012.
That's the day I bought a scale, quit with the excuses, and rejoined the gym. I couldn't remember the last time I weighted myself. I was so nervous. That's what moving, getting married, and adjusting to birth control will do to you.
When the scale read 225.5 pounds I gasped.
I knew I was over 200 pounds, but the last time I weighed that much was because of a major health crisis. When the doctors prescribed a steroid of prednisone for a skin rash (eczema), which made me gain 100 pounds in ten months. It took me many years and thousands of miles on the bike--including the gym--to get into shape.
But I wasn't a teenager anymore.
I also wasn't single anymore either.
Losing the "newlywed-15" is not easy--so why am I talking this now instead of some new epiphany to kick off the year?
Becoming the new you takes time.
It took me half the year to becoming the new me, and I'm so glad I didn't give up before I started just because the date said July instead of January. I wasn't ready to go back to the gym then. I wasn't ready to go make the necessary changes in my life until the summertime.
Once I was determined to start--July rolled into August, then September, October, and November. December has been quite difficult with the changing of the seasons, numerous Christmas events, and let's not forget-- holiday food.
Becoming the new you requires courage.
This month, I'm proud to say through blood, sweat, and tears, I now weigh 208! It's quite amazing to start off the New Year in style because change is already within my reach.
I'm so glad I had the courage to follow through.
So what changed?
I found out by reading an old journal entry from June 25. It said,
"Surround yourself with quality friends who are neither intimidated, jealous, or apathetic towards your giftings…I think that's why things with my exercise aren't happening. Complex issues such as friendship, [being a] newlywed, anxiety, my career, and health are all new to me. I guess I'm still waiting for things to become a little more routine..."
Looking back, I can see how I wasn't ready to become the new me until I gained the courage to open old wounds. I asked God to help me and He graciously answered me. A week later I was able to reconcile a broken relationship, which I believe allowed me to move forward.
What's stopping you?
Maybe it's not a matter of making a life change, but addresses an old one.
Maybe you're not so much afraid of the future as you are stuck in the past.
Becoming the new you produces freedom.
I've got good news for you. If my issue was dressing up in gym gear, driving myself to the local gym, and exercising--I would have done it years ago.
Life is never that easy.
It's complex.
Routines easily change. Jobs are lost and gained. Relationships come and go. The one thing that remains the same is God.
"I am the vine; you are the branches. If a man remains in me and I in him, he will bear much fruit; apart from me you can do nothing.If anyone does not remain in me, he is like a branch that is thrown away and withers; such branches are picked up, thrown into the fire and burned. If you remain in me and my words remain in you, ask whatever you wish, and it will be given you" (John 15:5-7, NIV84).
Recently on Today's Features
Have something to say about this article? Leave your comment via Facebook below!
advertise with us
Example: "Gen 1:1" "John 3" "Moses" "trust"
Advanced Search
Listen to Your Favorite Pastors