Cured from the Contagion of Sin
Brian Hedges
Tuesday, March 05, 2013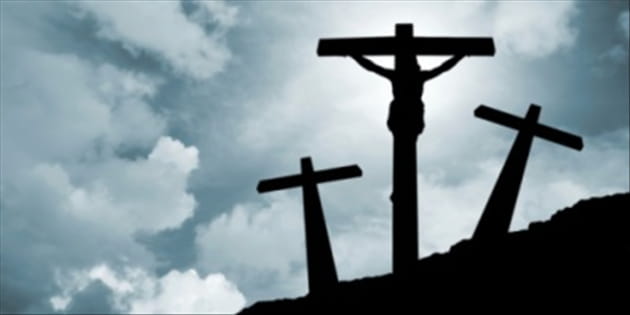 But more than that, the disease of sin is both chronic and terminal. It gets worse and worse and it ends in death. "The wages of sin is death," writes Paul (Romans 6:23, ESV). And the balance of Scripture shows that this death isn't just physical death, but eternal separation from God – what the book of Revelation describes as the "second death" (Revelation 2:11; Revelation 20:6, Revelation 20:14; Revelation 21:8).
Perhaps the worse thing about the disease of sin is that it so deadens our moral and spiritual sensibilities that we don't even see what's happening to us. Like Hansen's disease, better known as leprosy, sin so damages our moral nervous system that we persist in devastating, dehumanizing behavior, tragically unaware of the self-destruction we're causing. That's why Scripture warns us again and again about the dangers of a hard, or calloused, heart (Psalms 17:10; Hebrews 3:14).
The prognosis, then, isn't good. We've all got this infection and left unchecked it will lead us all, both as individuals and as a society, to destruction.
The Great Physician
The good news is that there is a physician who can cure this deadly disease. When Jesus came, much to the chagrin of the uptight moralists and religious do-gooders, he hobnobbed with social outcasts like prostitutes and tax collectors who were guilty of the worst forms of extortion. When questioned about his poor choice of friends, Jesus said, "Those who are well have no need of a physician, but those who are sick. I came not to call the righteous, but sinners" (Mark 2:17, ESV).
The most amazing thing is that our Great Physician heals us, not by prescribing us with an astringent new moral medicine (though, of course, following Jesus always starts us on a path towards genuine moral health) but by becoming a donor who fully gives himself up for our sake, exchanging his own health and righteousness for the fatal guilt of our sins. As Peter says, quoting the prophet Isaiah, "'He himself bore our sins' in his body on the cross, so that we might die to sins and live for righteousness; 'by his wounds you have been healed'" (1 Peter 1:24, NIV).
One of the best descriptions of the healing of sin that I've seen, comes from john newton, the vile slave-trader who became a tender pastor and gave us the beloved hymn "Amazing Grace." In one of his lesser-known hymns, Newton wrote:
How lost was my condition
Till Jesus made me whole!
There is but one physician
Can cure a sin-sick soul
Next door to death he found me,
And snatched me from the grave,
To tell all around me
His wond'rous pow'r to save.
The worst of all diseases
Is light compared with sin;
On ev'ry part it seizes,
But rages most within;
Recently on Today's Features
Have something to say about this article? Leave your comment via Facebook below!
advertise with us
Example: "Gen 1:1" "John 3" "Moses" "trust"
Advanced Search
Listen to Your Favorite Pastors