Domestic Disorder
Lindsey Carlson, Worship Rejoices
Wednesday, January 30, 2013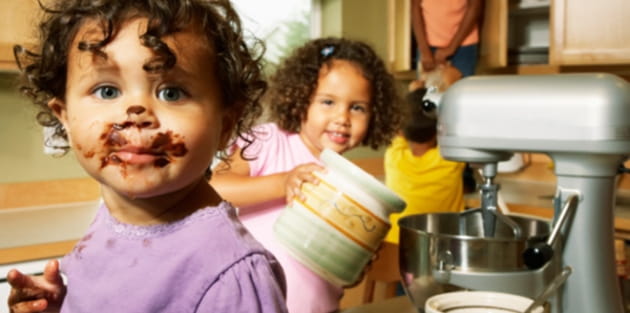 upon him was the chastisement that brought us peace,
and with his wounds we are healed.
All we like sheep have gone astray;
we have turned—every one—to his own way;
and the LORD has laid on him the iniquity of us all." Isaiah 53:5-6

God knows when I hit the snooze button instead of waking up early to have my quiet time. He knows when I snap at my kids instead of extending grace. He knows when I covet my friend's clean house or seemingly perfect kids. And while I feel guilt and shame over my sinful attitude or choices, Christ was crushed for my iniquities and through his chastisement, I am offered peace. Choosing to wallow in my own failings exalts my sin and values guilt over peace. Knowing Christ's perfect and complete sacrifice grants me the peace I need to persevere in chaos.

God hasn't left us to work and toil forever.

"Therefore they are before the throne of God,
and serve him day and night in his temple;
and he who sits on the throne will shelter them with his presence.
They shall hunger no more, neither thirst anymore;
the sun shall not strike them,
nor any scorching heat.
For the Lamb in the midst of the throne will be their shepherd,
and he will guide them to springs of living water,
and God will wipe away every tear from their eyes." Revelation 7:15-17

One day, we will only concern ourselves with the work of the heavenly kingdom. No more dirty sheets and towels, no dusting or vacuuming, and no sticky fingerprints on windows. Instead, there will be praising and exalting forevermore. And unlike housework, there will be no tears.

But until that day comes, persevere my weary friend. Domestic Disorder is a picture of the old being made new. We wait eagerly as the creation groans in anticipation. We long eagerly for His coming. And unfortunately, while we wait, we also clean.
*This article first published 1/31/2013.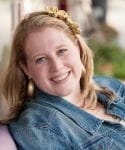 Lindsey Carlson lives in Houston, Texas with her winsome-worship-pastor-husband and their four young and busy children. She enjoys giggling with her littles, dating her husband, deep talks with sweet friends, and laughing really loud. Lindsey loves to challenge believers to define their worship as more than songs on Sunday morning. She writes on living the new song of the gospel at Worship Rejoices.
Recently on Today's Features
Have something to say about this article? Leave your comment via Facebook below!
advertise with us
Example: "Gen 1:1" "John 3" "Moses" "trust"
Advanced Search
Listen to Your Favorite Pastors