Lean on Him
Kate Motaung, Kate Motaung
Thursday, May 16, 2013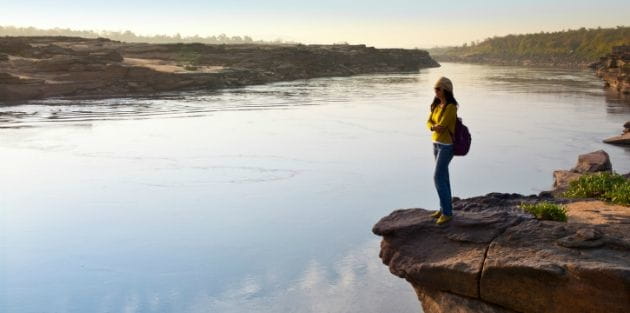 We know we ought to trust in the name of the Lord our God, but too often we rely on our own strength, our own cleverness, our own pride, our own ability to make money, our own doctors and hospitals, all the while forgetting to humble ourselves before the Lord so that He can lift us up (James 4:10).
We lean on our wooden crutches, or even on the arm of our frail and ailing spouses, thinking we will make it to the parking lot of heaven unscathed.
"Do you not know? Have you not heard? The Lord is the everlasting God, the Creator of the ends of the earth. He will not grow tired or weary, and his understanding no one can fathom. He gives strength to the weary and increases the power of the weak. Even youths grow tired and weary, and young men stumble and fall; but those who hope in the Lord will renew their strength. They will soar on wings like eagles; they will run and not grow weary, they will walk and not be faint." (Isaiah 40:31)
Bill Withers' song, 'Lean on Me' is a tune that demands a sway and a tap of the foot. The overall message is good, even for Christians: We should be there for one another, willing to bear each other's burdens, eager to encourage and lift each other up. But even Mr. Withers was aware that the person being leaned on would eventually need a little help of his own down the road.
He sings,

"Lean on me, when you're not strong
And I'll be your friend
I'll help you carry on

For it won't be long
Till I'm gonna need
Somebody to lean on"
How often do we lean on a willing shoulder, then feel disappointed, betrayed or hurt when they pull their crutch from under our armpit, they themselves suddenly needing someone to lean on?
What saddens me even more is when unbelieving people choose to reject the Christian faith solely because of the hypocrisy of its followers. They see our sin and not our sinless Savior and His blood that covers us, and they throw the baby out with the bathwater.
Thankfully, in the Lord's grace, the Christian faith does not stand or fall on the unstable legs of a five-year-old wearing shoes with wheels. Its credibility is not dependent on the balancing capabilities of a wobbly sinner.
Ultimately, the truth of the gospel does not stand or fall on the basis of its fallible disciples, but on the claims and actions of Christ himself.
And He is the only source that can hold us up without fail – He alone is our firm foundation.
We can spare ourselves disappointment and heartache by relying not on our brothers and sisters, but primarily, wholly, completely on Christ our solid rock. Hymn writer Edward Mote had it right when he wrote, "On Christ the solid Rock I stand; all other ground is sinking sand."
Stand on the solid rock today, and everyday. Lean on Him, and He will hold you up.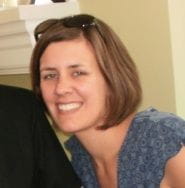 Kate Motaung is the wife of a South African pastor and homeschooling mom of three. She has contributed to Ungrind, Radiant Magazine, (in)Courage, StartMarriageRight.com, Thriving Family, MOPS and Young Disciple magazine. You can read more from Kate at her blog, Heading Home or on Twitter @k8motaung.
Recently on Today's Features
Have something to say about this article? Leave your comment via Facebook below!
advertise with us
Example: "Gen 1:1" "John 3" "Moses" "trust"
Advanced Search
Listen to Your Favorite Pastors