Living with Another Man's Wife
Elora Ramirez
Thursday, December 27, 2012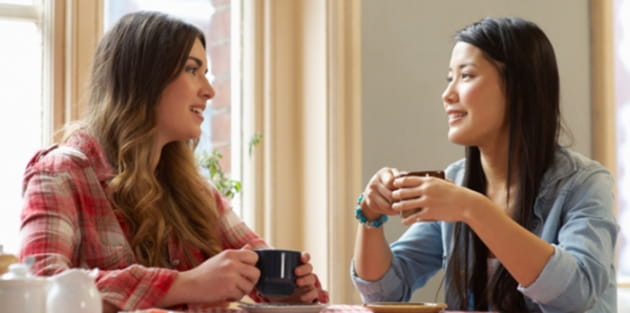 How good and pleasant it is when brothers live together in unity! - Psalm 133:1
I stood in the kitchen sipping coffee and talking about the most recent conversation with our adoption agency.
"They got the information for the background checks, but told me they would need to talk about our new budget. I'd be lying if I said it didn't make me nervous. On paper, without my salary, we shouldn't make it."
Brad looked me in the eye. "Well, if I knew they'd accept my income for your budget sheet, I'd tell you to put it down in a heartbeat. But the question remains of whether they'd accept it."
I shook my head, "No. Probably not. It's not like one can write "community" under one of the spaces for rent or electricity…."
I heard Heather laugh from the dining room and I had to smile myself. Our situation is anything but normal, but our lives have never been normal anyway, so why start now?
A few years ago, my husband and I decided to seek out intentional community with our living situation. At the time, we felt isolated. We had moved to Austin and found a church, so we started asking around and left ourselves open for the possibility of roommates. As you might imagine, there were a few people who questioned our sanity. I believe one or two people expressed concern we might join a house church and eventually, live with a cult. Our family asked us more than once if we were sure we didn't want to live alone.
"But…what about your…privacy?" was a question we heard from those who thought it a bad decision for our marriage.
To be honest, we had no idea the logistics. This wasn't like college, where a locked door or some type of signal would suffice when we'd need time alone. Like anything else, we decided we would just find out first hand. We moved into a large four bedroom house on the east side of town and invited one of our friends who needed a short-term living situation to live with us. When she left for graduate school, two more girls moved in and we rarely saw them. At times, we'd forget we had roommates and wondered if the whole "living in community" thing was possible.
When we were honest with ourselves, we knew those roommates weren't community. If we ran into problems - and we did - we didn't feel as if we could go to them for help or advice. And while the living situation was friendly, food was labeled in the fridge. It wasn't the type of partnership living my husband and I felt called to pursue.
Eventually, one roommate moved out and got married, and the other one moved to NYC, and we found ourselves leaving the community living idea for awhile when we took in a nineteen-year-old high school senior. Having just started the adoption process for a domestic infant as well as learning what it meant to parent a teen, our lives were full with paperwork, football games and last minute counseling sessions. When our "son" decided to move back with his biological mother in Arkansas, we began looking for another place to live.
Some friends of ours approached us with the possibility of living together, knowing our history of roommates. We moved to a massive apartment, figured out who would keep what furniture, put the rest in the garage and settled in our new place. It was the first taste of true community living - working through conflict, holding each other accountable, praying together…and it worked. Whenever we needed some private time, we simply stayed in our respective rooms. And our largest concern - the adoption - held no weight. When we told our agency we lived with another couple, they took it with grace and simply asked for information in order to do background checks. Eventually, toward the end of our lease, our roommates started talking about baby number two and the possibility of going back to school. Moving out and finding a smaller apartment closer to the local university seemed the best option for them. So they moved.
Recently on Today's Features
Have something to say about this article? Leave your comment via Facebook below!
advertise with us
Example: "Gen 1:1" "John 3" "Moses" "trust"
Advanced Search
Listen to Your Favorite Pastors