Living with Another Man's Wife
Elora Ramirez
Thursday, December 27, 2012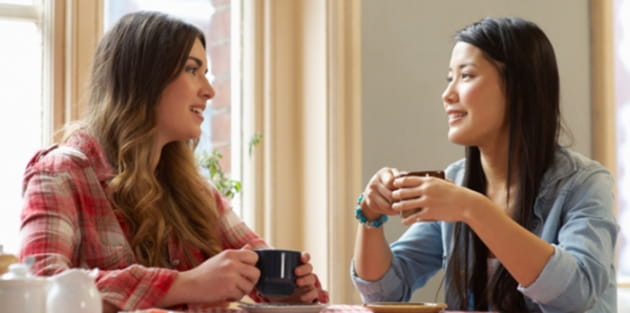 We already knew who we'd ask to fill their place. Over the past year, my husband and I had found ourselves close to another couple within our community group. These were the people who came over the day of our adoption home study with breakfast and cleaning supplies. They had stopped by late at night to pray for us during sickness, texted us when they felt discouraged, and reminded us consistently of what they knew God was doing in our lives. We started brainstorming on what living together would look like. It didn't take long for us to realize this was God's timing, and so they put in their notice with the apartment and joined our lease.
The transition was an easy one, though it can get messy sometimes. I mean this in the literal sense. Our friends are parents to two boys - eleven and thirteen-years-old. Four months ago, I didn't know what two middle school boys could do to a clean house. And don't get me started on the dishwashing. During these moments, it can be really easy to fall into those thoughts of wondering what it would be like with just my husband and me and our own quirky habits.
But without living in community, there wouldn't be the family dinners, the random trips to the grocery store, the banging-pots-and-pans trick to scare the boys up way past their bedtime, the much needed conversations in the middle of the night, or the constant prayer. This is more than opting for some cheap alternative in paying bills. This is community. This is our friends celebrating when we get placed with a birth mom and mourning with us when she decided to keep the baby. This is hearing their boys begin to get excited about having a baby around the house and wonder what it will be like with a "baby sister" or a "baby brother." This is midnight writing parties with Heather and watching our husbands geek out over a new whiskey. It's overhearing discipline and getting real about how hard parenting can be sometimes. But most of all, it's family.
Standing in the kitchen with Brad, he looked down at his coffee. "How far are you guys with the adoption funds?"
"We owe 9000 dollars. With the coffee fundraiser and the puzzle fundraiser and a few people who want to help us out, we should make our November payment. December? We don't know." I shrugged.
Placing his mug on the counter, he turned to look at me. "Well. We have some money in savings so just let us know. Even if we need to grab groceries one week or help out in some other way… just ask."
I nodded. "We will." I promised. Mostly because I knew he meant what he said.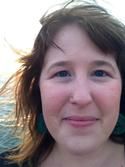 Elora Ramirez is a writer and a story coach who loves words, dreaming, coffee, beauty and hope. You can find more of her writing at her website, www.eloranicole.com.
Recently on Today's Features
Have something to say about this article? Leave your comment via Facebook below!
advertise with us
Example: "Gen 1:1" "John 3" "Moses" "trust"
Advanced Search
Listen to Your Favorite Pastors