Remus Lupin, Werewolf
Jim Hamilton, Professor of Biblical Theology at The Southern Baptist Theological Seminary
Tuesday, September 25, 2012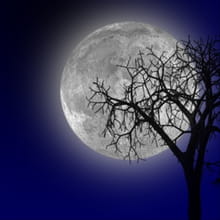 Lupin's friends worked for three years to perfect the complex magic necessary to transform themselves into animals that would not be hurt by a werewolf. They did that so they could keep Lupin company, so they could protect him from himself, so they could keep him from hurting others, and they did it because they were his friends.
Lupin says, "Under their influence, I became less dangerous. My body was still wolfish, but my mind seemed to become less so while I was with them."
Do you know children who have been sexually abused? Did that happen to you as a child? Do you know children who have been exposed to pornography? Were you?
Consider what Rowling teaches through this powerful story. There is hope for people who have experienced things they wish had not happened, and there are steps that can and should be taken in such cases.
Notice how Dumbledore let Lupin into school, but he acknowledged that because of what had happened to Lupin, he had to take measures to restrain Lupin when he became a werewolf, measures that would protect Lupin himself and other children.
What boundaries are necessary because of what has happened in your life, or in the life of someone you love?
If you find yourself experiencing a transformation at the full moon—that is to say, if there things that happen, or that you see or hear, that cause you to experience impulses that are beyond your rationality, beyond your control—are you acknowledging your need for help in those situations?
Do you find yourself risking everything that matters most in the world to pursue some desire that most of the time you don't want to gratify at all? Dumbledore built a place where Lupin could go to be safe at the full moon. What kind of place do you need?
Notice also that Lupin had friends who loved him—friends who knew the awful reality of his condition, friends who knew the worst about him and loved him anyway, friends who thought carefully and persistently about how to help him, friends who went to extraordinary lengths to stand by their brother who was in need.
Oh to have such friends. Oh to be such a friend.
We all need second chances. We all need boundaries. And we need one another.
There's something better than having Albus Dumbledore as your headmaster and great classmates like Lupin's three great friends: belonging to Jesus and being part of his church. Rowling has given us a picture of the human condition in an unlikely place. She has shown us that sometimes even the good guys turn into werewolves. The good guys, however, know what their problems are, take steps to address those problems, and they know they can't make it alone.
If you haven't read the Harry Potter stories, trust me, Rowling's narrative is much more powerful than this little reflection on it. Consider this my encouragement for you to read what I think will prove to be the publishing event of the century. These books are the third most read books in the world.
More importantly, if you're not a member of a church where Jesus shepherds his people through the preaching of the word, it's better than Hogwarts. If you don't have friends who will listen to you and think about your plight and be creative about how to help you, the church is better than magicians who can turn themselves into animals. And the great redemption Christ has accomplished is the substance of which the Potter stories are but a shadow.

James Hamilton serves as associate professor of biblical theology at The Southern Baptist Theological Seminary. He has written Revelation: The Spirit Speaks to the Churches (Crossway) God's Glory in Salvation through Judgement: A Biblical Theology (Crossway) and God's Indwelling Presence: The Ministry of the Holy Spirit in the Old and New Testaments (B&H). He blogs regularly at For His Renown. You can follow Dr. Hamilton on Twitter @DrJimHamilton
Recently on Today's Features
Have something to say about this article? Leave your comment via Facebook below!
advertise with us
Example: "Gen 1:1" "John 3" "Moses" "trust"
Advanced Search
Listen to Your Favorite Pastors