Don't Follow Your Heart
Alex Crain
Thursday, September 05, 2013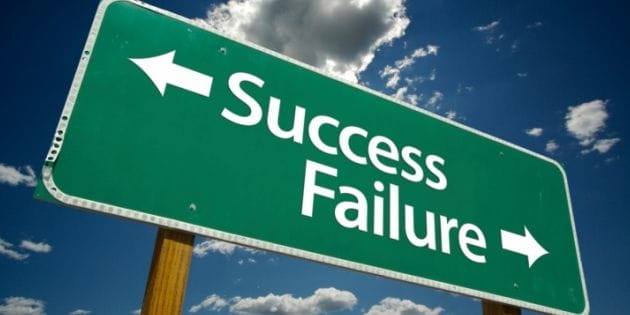 12The righteous flourish like the palm tree and grow like a cedar in Lebanon.
13 They are planted in the house of the LORD; they flourish in the courts of our God.
14 They still bear fruit in old age; they are ever full of sap and green,
15 to declare that the LORD is upright; he is my rock, and there is no unrighteousness in him.
What's God's definition of success?
Success, according to Psalm 92, is being a righteous person who bears good fruit until the day he or she dies. As verse 14 says, "They still bear fruit in old age; they are ever full of sap and green." Even at the end of life, when the temptation to grumble and be selfish is often overwhelming, the "Psalm 92 person" brims with spiritual health.
That's the wall to lean your ladder on: Don't follow your heart. Aim to become a Psalm 92 person. Aim to finish life well. In speaking of a person as a 'sap-filled' soul, Psalm 92 evokes the image of a healthy tree. For a tree to be filled with sap it needs to have strong roots. And throughout Psalm 92, we see at least seven roots that we'll examine below. Let's call them The Seven Habits of Highly Successful People. Think over them and see how strong yours are.
#1 Delighting in God (v. 1). To say "it is good to give thanks to the Lord" means that the Psalm 92 person finds it enjoyable. He isn't merely paying lip service to God out of a sense of obligation.
#2 Experiencing God 24-7 (v. 2). As verse two says, the Psalm 92 person "declares God's lovingkindness in the morning and His faithfulness at night." Scholars tell us that this phrase is a poetic device known as inclusio, which can be thought of as bookends that convey a larger concept. The words morning and night here express the reality that God is central in the righteous person's life all day, every day. In other words, he doesn't just know truths about God, but knows God by experience in an ongoing, continuous relationship.
#3 Singing to God (vv.3-4). Because the greatness of God elicits gladness and joy, it must be expressed in order to be healthy and complete (vv.4-6). And rather than bow to the idol of his particular musical taste, the Psalm 92 person embraces the full spectrum of musical sounds—from soft melodies on the harp to (as verse 3 says) loud or "resounding" (NASB) music on the lyre. These instruments represent the complete array of musical tools that were available at the time. In our day, the options have become even broader—from the tin whistle to the electric guitar. A righteous person understands that the wide variety of human expression in music is not only evidence of God's creative genius, but also of His common grace.
#4 Pondering the deep things of God (vv. 5-6). Instead of settling for a lazy, shallow, formal, legalistic, or merely emotional faith, the Psalm 92 person stirs himself up to consider the wisdom, depth, and greatness of God. Psalm 92:2 provides an example of this. It says that the righteous person focuses on God's "lovingkindness." The Hebrew word for "lovingkindness" is a technical term for God's covenant loyal love. That love is the basis for enjoying a secure relationship with God. In other words, we can know God and understand Him in an ever-deepening way because God made specific promises and lovingly fulfilled them in history through the person and work of Jesus Christ.
#5 Recognizing God's transcendence (v. 8). The righteous person realizes that people are in no way equal to God. So, we do not regard Him in a casual way as if He's our "good buddy" or "the man upstairs." We can never legitimately view Him with suspicion or call Him into judgment. So, we don't arrogantly yell at God or express a settled anger towards Him. Instead, the Psalm 92 person declares that God is the "Most High" (v.1) and that He remains "on high forever" (v. 8). God is ontologically in a category of being all His own, far above anything in His creation.
Recently on Today's Features
Have something to say about this article? Leave your comment via Facebook below!
advertise with us
Example: "Gen 1:1" "John 3" "Moses" "trust"
Advanced Search
Listen to Your Favorite Pastors