Don't Follow Your Heart
Alex Crain
Thursday, September 05, 2013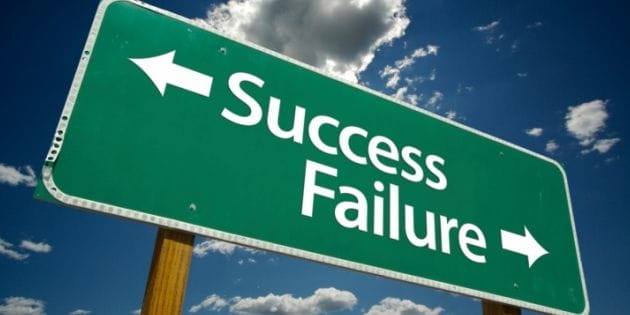 #6 Trusting God (vv. 7-11). Instead of giving in to bitterness or cynicism, the Psalm 92 person rests securely in the fact that God gets the final say in the end. Even though "evildoers [may temporarily] flourish, they are doomed to destruction forever." The word "behold" in Scripture urges the reader to pause and consider. And in verse 9, we see the word twice. It's as if the writer is saying, "Don't judge things by appearances. I mean it. Stop and think. Who made this world? Who will judge this world? 'Behold, Your enemies shall perish; all evildoers shall be scattered.'"
#7 Growing together with the people of God (v. 13). As verse 13 says, "They are planted in the house of the LORD; they flourish in the courts of our God." The place of flourishing according to the Bible is not in the prayer closet all alone. It's living in community with others who call on the same God. We haven't just been called to believe in God individually, but to belong to the people of God collectively. Verse 14 says "they still bear fruit in old age." Interestingly, the fruit described in Galatians 5:22-23 can only be seen in the context of human relationships. Think about it: love, joy, peace, patience, kindness, goodness, faithfulness, gentleness, self-control. If you're not close enough to others, you never have to navigate the kinds of problems and conflicts that naturally arise in relationships. Therefore, you never have to rely on God to produce His fruit of righteousness within you. Clearly then, the Christian life has both a personal dimension and a communal aspect to it. Like two wings of an airplane, neither of them works without the other.

A Personal Example
Maybe you know an older believer who embodies these seven habits. My own 'ninety-something' grandmother comes to mind. We call her "Meme" because my older brother couldn't say her name when he was a toddler. "Jamye" came out as Me-me and it just stuck.
Right now, she lay in a hospital bed and may never rise to health again in this life. I called her on the phone not long ago to cheer her up. Instead, she brought cheer to me. Rather than complain about her pain, she recounted truths she had read that morning in her well-worn Bible. She mentioned hymns that had floated through her mind throughout the day. She talked about her Christian friends and took time to ask me about my family and how things were going in life and ministry at our local church. She prayed with deep gratitude and praise to God as our conversation came to an end. Strong roots bear good fruit.
They still bear fruit in old age; they are ever full of sap and green,
to declare that the LORD is upright;
he is my rock, and there is no unrighteousness in him.
Meme's life hasn't been perfect and probably won't improve in this world. As she faces what may be her final moments, she can hardly remember what it was like to have a pain-free day. Like Meme, you may be realizing that you'll never be the picture of perfection in this life. But by God's grace in Christ, you can become the picture of success.

Alex Crain is an editor at Salem Web Network. He also serves as the worship pastor at Harvest Christian Fellowship in the Richmond, VA area where he lives with his wife and three children. Follow him at his blog and on Twitter @alex_crain
Recently on Today's Features
Have something to say about this article? Leave your comment via Facebook below!
advertise with us
Example: "Gen 1:1" "John 3" "Moses" "trust"
Advanced Search
Listen to Your Favorite Pastors