Why Jesus Can't Come Back Yet
Renee Fisher, Devotional Diva
Friday, February 22, 2013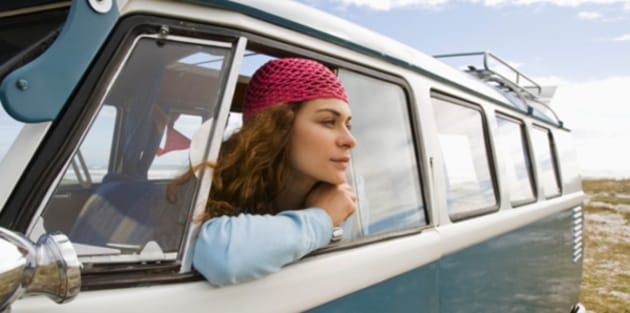 As they were walking along the road, a man said to him, "I will follow you wherever you go." Jesus replied, "Foxes have holes and birds of the air have nests, but the Son of Manhas no place to lay his head." He said to another man, "Follow me."But the man replied, "Lord, first let me go and bury my father." Jesus said to him, "Let the dead bury their own dead, but you go and proclaim the kingdom of God." Still another said, "I will follow you, Lord; but first let me go back and say good-by to my family." Jesus replied, "No one who puts his hand to the plow and looks back is fit for service in the kingdom of God" (Luke 9:57-62, NIV84).
In this story, the people assumed their excuses were valid. Jesus clearly told them no. Isn't it time for you and me to stop telling Him no, count the cost of following Jesus, and stop with the excuses? What if--instead of answering selfishly--we said,
"Because I haven't won enough souls for Christ yet."
Wait, what? That thought seized up my pen in church. The thought punched me in the gut and made my mind bleed.
I realized this whole time that I was living for me and not for Christ.
Maybe not every action was selfish, but I can count on one hand how many people I've led to Christ.
Jesus is right.
If we tell Him we're going to follow Him and cheat in one small area, or compare our life to someone else--we're guilty.
"But she's married and I'm not--I'm not ready for Jesus to come back yet!"
"But she's traveled the world and I've never left my home town!"
No matter what your excuse--it's time to rise up and claim your age. Jesus didn't say children are hindered from the Kingdom of Heaven. Quite the opposite! Jesus said the Kingdom of Heaven belongs to children.
"Therefore, whoever humbles himself like this child is the greatest in the kingdom of heaven" (Matthew 18:4, NIV84).
Jesus wants to use you to bless others. There are many people who have yet to hear the Good News of Christ--and it's up to us to tell them.
"God isn't late with his promise as some measure lateness. He is restraining himself on account of you, holding back the End because he doesn't want anyone lost. He's giving everyone space and time to change." (2 Peter 2:9, MSG).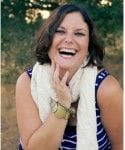 Renee Fisher aka the Devotional Diva® is a spirited speaker and the author of Faithbook of Jesus, Not Another Dating Book, and Forgiving Others Forgiving Me (Harvest House, 2013). Renee loves her engineering husband and their rescued pit bull Rock Star. She writes at http://www.devotionaldiva.com.
Recently on Today's Features
Have something to say about this article? Leave your comment via Facebook below!
advertise with us
Example: "Gen 1:1" "John 3" "Moses" "trust"
Advanced Search
Listen to Your Favorite Pastors