HSLDA Back in Court to Defend Parental Rights
Michael P. Farris, JD, LLM, Hslda.org
Wednesday, July 11, 2012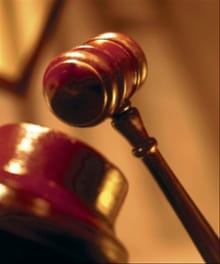 Home School Legal Defense Association is preparing for our second round of court battles as we defend the rights of Ken and Erin Stieler to direct the medical care of their 8-year-old son, Jacob.
As you may recall, Jacob was diagnosed with Ewing's sarcoma, a dangerous bone cancer, in March of 2011. His parents took him to a highly rated children's oncology center in Grand Rapids, Michigan, where he had surgery to remove a tumor followed by several rounds of chemotherapy. The treatment was incredibly difficult for Jacob, but at its completion, Jacob's PET scan came back totally clear, showing no evidence of cancer in Jacob's body.
"Standard of Care"
Jacob's doctors wanted to give Jacob several more rounds of chemotherapy and radiation, because they said this was "the standard of care" for his illness—even though his PET scan results were completely clear. Jacob's parents did extensive study of the side effects of the five different chemotherapy drugs that the doctors wanted to administer, and decided that the risk of the drugs was far greater than the risk of recurrent cancer. When the Stielers refused, the Department of Human Services hired a special prosecutor to charge the Stielers with medical neglect, and sought a court order which would force Jacob to undergo further chemotherapy.
HSLDA agreed to defend the Stielers from the Department's blatant disregard for parental rights, which was based on the flimsiest of evidence. At a pre-trial motion hearing, HSLDA vigorously defended the Stielers' fundamental constitutional right to direct Jacob's medical care. HSLDA also argued that the Stielers had not "neglected" Jacob because there was no evidence that Jacob had cancer, or that the Department's treatment plan was safe and effective for children with Jacob's medical condition. The Stielers also presented evidence that Jacob had had two clear PET scans since stopping chemotherapy, and that the Stielers had developed an alternative treatment plan in case Jacob's cancer resurfaced in the future.
Insufficient Evidence
On December 21, 2011, the trial judge granted HSLDA's pre-trial motion and dismissed the medical neglect case against Ken and Erin Stieler. The trial judge determined that the Department's evidence wasn't sufficient to override the Stielers' fundamental right to direct Jacob's medical care. The Department then filed a motion for rehearing on the very last day that such a request could be filed, which the trial judge also denied.
The Department has now appealed the trial judge's decision, hauling the Stielers before the Michigan Court of Appeals. In their appellate brief, the Department raised two challenges to the procedure that the lower court followed, while renewing their assertion that Jacob needs more chemotherapy even though there is no medical evidence that Jacob has cancer.
Recently on Homeschool News
Have something to say about this article? Leave your comment via Facebook below!
advertise with us
Example: "Gen 1:1" "John 3" "Moses" "trust"
Advanced Search
Listen to Your Favorite Pastors