Letting Go of Arrogance

It is very easy to slip into an attitude of arrogance. Subtly, insidiously, we hold ourselves above others. We put down others ways of living, ways of doing things, even their beliefs. Doing this with our mate is a sure way of creating division and separation. Our mate feels our disgust. They feel our disapproval and push away from us. To risk coming close your mate must feel your approval and acceptance. We would all do well to follow the Apostle Paul's counsel: "Do not think of yourself more highly than you ought, but rather think of yourself with sober judgment, in accordance with the measure of faith God has given you" (Romans 12:13).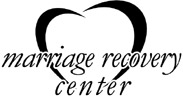 Dr. David Hawkins is the director of the Marriage Recover Center where he counsels couples in distress. He is the author of over 30 books, including Dealing With the CrazyMakers in Your Life, 90 Days to a Fantastic Marriage, and When Pleasing Others is Hurting You. Dr. Hawkins grew up in the beautiful Pacific Northwest and lives with his wife on the South Puget Sound where he enjoys sailing, biking, and skiing. He has active practices in two Washington cities. You can also find Dr. Hawkins on Facebook and Twitter. Dr. Hawkins offers a free, 20 minute consultation, with requests sent to his email address at TheRelationshipDoctor@gmail.com. Also, remember his guarantee at The Marriage Recovery Center: 3 Days To A New Marriage, Guaranteed!