The Island of Misfit Toys
David Burchett, Author and Speaker
Thursday, December 08, 2011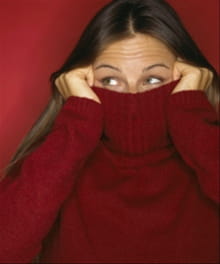 In Paul's letter to the Corinthians he wrote about the distribution of spiritual gifts.
But our bodies have many parts, and God has put each part just where he wants it. How strange a body would be if it had only one part! Yes, there are many parts, but only one body. The eye can never say to the hand, "I don't need you." The head can't say to the feet, "I don't need you." In fact, some parts of the body that seem weakest and least important are actually the most necessary.
I realize that I am prone to say it is all about Him and then get upset if no one notices me. So who is it really all about? If my service is for Him I am confident that God takes note. Should it really matter if anyone else does? I am the first to confess that such notice is nice and appreciated. But should it really matter?
If one part suffers, all the parts suffer with it, and if one part is honored, all the parts are glad. All of you together are Christ's body, and each of you is a part of it.
I am not always glad when another part of the body is honored. How quickly I forget the unmerited gift of grace. If we really comprehended what that meant would we ever question what is in it for me? It is so obvious that I have been given so many gifts of grace whether I gain kudos or not. As I meditate on that today I pray that I will choose to praise God and be content even if He asks me to be the anonymous stagehand that no one ever applauds. My part (and yours) is vital even if it seems no one notices. The truth is that the most important observer does notice. Everyone of us has a purpose that we were created to fulfill. So if you are feeling like a misfit toy this Christmas season you can trust this truth. You are a child of God. You are a saint and you have a new identity rooted in Christ Himself.
God does not create misfits. He creates people in His image with value and great worth. Satan would like you to retreat to your own island of misfits to feel sad and worthless. But God has another gathering place in mind. The Island of Grace. On that island you are not a misfit. You are a beloved child of God. You are a saint. And in this wonderful place there are no misfits. Paul made that abundantly clear with these words of encouragement to the Church in Rome.
So now we can rejoice in our wonderful new relationship with God because our Lord Jesus Christ has made us friends of God. (Romans 5, NLT)
Recently on Christmas and Advent
Have something to say about this article? Leave your comment via Facebook below!
advertise with us
Example: "Gen 1:1" "John 3" "Moses" "trust"
Advanced Search
Listen to Your Favorite Pastors