The Resurrection is "Of First Importance"
Dr. Stanley J. Ward
Monday, March 25, 2013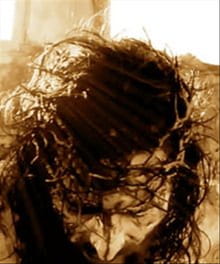 THE RESURRECTION MAKES DESPAIR LESS REASONABLE
The resurrection changes everything. That's good news. That's also why the resurrection makes despair less reasonable. On the other hand, if the resurrection did not happen, then we have good reason to despair. I suspect Paul had similar feelings when he said "If in Christ we have hope in this life only, we are of all people most to be pitied" (v. 19).
Regarding despair, sometimes the brokenness of our world and the brokenness of my own life overwhelm me. However, this broken world is not our final and inescapable destination. The resurrection reminds me that both my personal brokenness and the brokenness of this world will one day be repaired completely and finally. Paul puts it this way in 1 Corinthians 15:42-43: "So is it with the resurrection of the dead. What is sown is perishable; what is raised is imperishable. It is sown in dishonor; it is raised in glory. It is sown in weakness; it is raised in power."
More to the point, I tell my students that if the resurrection didn't happen then I'm the biggest fool in the room, because I've spent my professional career working in some form of Christian education. If the resurrection didn't happen, then in spite of my concern for truth, I've been teaching falsehood and confusing things for my students instead of providing clarity.
THE RESURRECTION IS NOT ABOUT ME
The opening line of Rick Warren's The Purpose Driven Life also applies to the resurrection: "It's not about you." The resurrection not being about me really is good news. For example, have you heard preachers challenge their parishioners by asking, "What are you willing to die for?" I certainly think the resurrection is one of those doctrines. However, the doctrine of the resurrection is not about my death. It's about my hope for life. That hope is not based on my own merits, but on the ability of another to conquer death. As I often tell my students, my current and future relationship with God is not based on what I am doing now. Rather, it is based on what God himself did for me then, in the historical death and resurrection of Christ.
Dr. Stanley J. Ward is the Director of Campus Life and Ministry at The Brook Hill School in Bullard, TX. He is also the author of Worldview Conversations: How to Share Your Faith and Keep Your Friends.
Publication date: March 25, 2013
Have something to say about this article? Leave your comment via Facebook below!
advertise with us
Example: "Gen 1:1" "John 3" "Moses" "trust"
Advanced Search
Listen to Your Favorite Pastors