Of Legacies and New Year's Resolutions
Dr. Charles Betters
Monday, November 22, 2004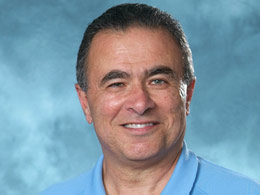 You can get help from your pastor, an elder, or another qualified trained counselor in your church to help identify scripture that applies your sin and to help identify other spiritual disciplines that can be employed to reduce the incidence of temptation.
4) Find yourself an "angel of accountability." Confess to that person that there is a specific sin that you are struggling with and ask that person to hold you accountable in that area. More is said about accountability partners below.
5) Finally, make for yourself and carry around a "think and do list" specific to your particular sin -- sometimes called a "Philippians 4 list." In Philippians 4:8-9 we read "Finally, brothers, whatever is true, whatever is noble, whatever is right, whatever is pure, whatever is lovely, whatever is admirable -- if anything is excellent or praiseworthy -- think about such things. Whatever you have learned or received or heard from me, or seen in me -- put it into practice. And the God of peace will be with you."
So work with your accountability partner to make up a card or group of cards -- one for each "whatever is…" in Philippians 4:8 -- and come up with a list of things that you can do that would be admirable, or lovely, etc. This completes the process of dealing with the sin. The first part is to "put off" the sin; the last part is to "put something good on in its place." That is, do something good!
Your accountability partner MUST be willing to ask you pointed questions, such as the following two, each week; moreover, you must promise to answer honestly and to hide nothing from your accountability partner. The first question is "How many times were you tempted in your sin area this week?" The second question is "How many times did you turn towards the sin?"
As you struggle for freedom from sin patterns you will be tempted over and over again -- consider keeping a detailed count of the number of times you are tempted for the purpose of tracking progress. It is NO sin to be tempted. We sin the moment we take a small step in the direction of the sin (rather than running away from the temptation). We sin the moment we hesitate from turning away from temptation. Again, to track progress, consider keeping, and reporting, a count of the number of times you actually sinned.
One other recommendation regarding your selection of an accountability partner -- consider making it someone that you ABSOLUTELY do not want to have to report failure to, such as a younger Christian who considers you more mature in your faith, but who is mature enough to handle helping you with your spiritual temptations. Knowing that you will have to report failure, and knowing that it is someone to whom you do not want to have to report failure, is powerful motivation that will make you think before sinning.
This sounds like a lot of work, and it is -- but if you employ these steps in dealing with sin struggles and in getting control over your thought-life, there is no reason to be resigned to defeat. Why not make a New Year's resolution to gain victory over one sin area in your life? And why not start working on that resolution today?
For $8 (free shipping) you can order product 04-50 "Legacies and Resolutions" which includes sermon #04-49 (June 20, 2004) "Seven Principles Every Father Must Teach His Children" and an accompanying resource paper for in-depth investigation. You can order this toll free by contacting our fulfillment group at 1-877-M-A-R-K-I-N-C, or by contacting Michal Jackson at 302-834-4772. You may also contact us at orders@markinc.org.
Recently on Happy New Year
Have something to say about this article? Leave your comment via Facebook below!
advertise with us
Example: "Gen 1:1" "John 3" "Moses" "trust"
Advanced Search
Listen to Your Favorite Pastors