7 Unusual Ideas to Shake Things Up for Lent
Theresa Ceniccola, The Christian Mompreneur
Wednesday, March 05, 2014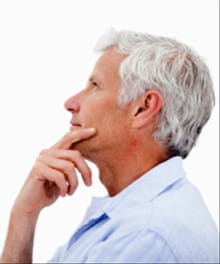 No matter how many times I give up chocolate for Lent, it's still a challenge. But lately I've been feeling like I need to stretch myself a little more. In fact, I confided in my pastor that sometimes I find myself "going through the motions" in my spiritual life. And you know what he told me? He said I needed to "shake things up a bit." He said that when we start feeling distracted or disconnected in our faith, then it's time to dig a little deeper. Time to try something different to draw closer to Christ.
So, in the interest of shaking things up, here are a few unusual ideas for Lent. And, no, I'm not committing to all of them myself this season. I'm taking on just a few of these ideas. But I thought I'd share my brainstorm with you – in case you are looking to dig deeper in your faith in a different way.
Seven Unusual Ideas for Lent
1. Pray for 40 people. Make a list of 40 people you want to pray for. Commit to praying 40 minutes a day for one person per day. That's actually a really long time for me to pray, so I won't attempt to do it all at once. I'll probably break it into four different sessions of 10 minutes. And one of those sessions might be a written prayer in my journal – or even a letter to that person to let them know I'm praying for them.
2. Go meatless for 40 days. I've always thought I had it easy during Lent because it's no big deal for me to fast from meat on Fridays. I really don't eat much meat – I don't eat red meat at all, but occasionally I eat chicken or turkey. But what if – and I'm not making a commitment here – but what if I fasted from all meat for Lent. Would that be any more of a sacrifice? What if I avoided all animal products, including fish, dairy and eggs? That would be a challenge. Something to consider. What kind of change in your diet would stretch you? (If you're fasting from meat, I found a bunch of meatless recipes here from CRS Rice Bowl!)
3. Go on a digital fast. This is something I probably need to do, but I'm not ready to take on this year. I've been using Rescue Time to track my productivity and have been shocked to discover that I spend between 4 and 7 hours a week on social media! And that's just on my desktop – it doesn't include the time I check Facebook, Pinterest, Instagram or Twitter on my mobile. Clearly, I have some work to do in this arena. If I could fast from social media, imagine how much time I would have to spend with my family, read the Bible, exercise or even take a nap! Maybe next year…
4. Spread the word. Lent is typically a time to go inward – to examine our own spiritual walk. But as Christians we are called to evangelize and to share our journey with others. So why not make a commitment to share the word of God with 40 people during Lent. Or, if you're not planning to go on a digital fast, then here's a great way to have fun while sharing your faith. Check out the Lenten Photo a Day Challenge on Instagram and Pinterest! Or try this Lenten Photo Challenge and you might win an Easter basket from CRS Fair Trade.
5. Give a little every day. The Bible tells us it is more blessed to give than to receive (Acts 20:35). But just like my prayer life, my giving habits tend to grow stale over time. Lent is the perfect season to stretch myself when it comes to almsgiving. What if I tried EVERY DAY during Lent to give something of mine to enrich the lives of others? This might mean going through a closet to donate clothes or buying a meal for a homeless person.
Have something to say about this article? Leave your comment via Facebook below!
advertise with us
Example: "Gen 1:1" "John 3" "Moses" "trust"
Advanced Search
Listen to Your Favorite Pastors