Disturbing Christmas: The Manger and the Cross
C.J. Mahaney, President, Sovereign Grace Ministries
Tuesday, December 23, 2008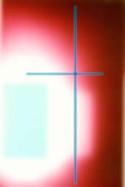 The days before Christmas can be a tiring season of preparation, planning, shopping, and wrapping. But I think as we prepare for the Christmas celebrations, dinners, travel, and gift giving, it's equally important that we pause and prepare our souls for Christmas.

During this time of year, it may be easy to forget that the bigger purpose behind Bethlehem was Calvary. But the purpose of the manger was realized in the horrors of the cross. The purpose of his birth was his death.

Or to put it more personally: Christmas is necessary because I am a sinner. The incarnation reminds us of our desperate condition before a holy God.

Several years ago WORLD Magazine published a column by William H. Smith with the provocative title, "Christmas is disturbing: Any real understanding of the Christmas messages will disturb anyone" (Dec. 26, 1992).

In part, Smith wrote:

Many people who otherwise ignore God and the church have some religious feeling, or feel they ought to, at this time of the year. So they make their way to a church service or Christmas program. And when they go, they come away feeling vaguely warmed or at least better for having gone, but not disturbed.
Why aren't people disturbed by Christmas? One reason is our tendency to sanitize the birth narratives. We romanticize the story of Mary and Joseph rather than deal with the painful dilemma they faced when the Lord chose Mary to be the virgin who would conceive her child by the power of the Holy Spirit. We beautify the birth scene, not coming to terms with the stench of the stable, the poverty of the parents, the hostility of Herod. Don't miss my point. There is something truly comforting and warming about the Christmas story, but it comes from understanding the reality, not from denying it.

Most of us also have not come to terms with the baby in the manger. We sing, "Glory to the newborn King." But do we truly recognize that the baby lying in the manger is appointed by God to be the King, to be either the Savior or Judge of all people? He is a most threatening person.

Malachi foresaw his coming and said, "But who can endure the day of his coming? Who can stand when he appears? For he is like a refiner's fire or a launderer's soap." As long as we can keep him in the manger, and feel the sentimental feelings we have for babies, Jesus doesn't disturb us. But once we understand that his coming means for every one of us either salvation or condemnation, he disturbs us deeply.

What should be just as disturbing is the awful work Christ had to do to accomplish the salvation of his people. Yet his very name, Jesus, testifies to us of that work.

That baby was born so that "he who had no sin" would become "sin for us, so that in him we might become the righteousness of God." The baby's destiny from the moment of his conception was hell—hell in the place of sinners. When I look into the manger, I come away shaken as I realize again that he was born to pay the unbearable penalty for my sins.

That's the message of Christmas: God reconciled the world to himself through Christ, man's sin has alienated him from God, and man's reconciliation with God is possible only through faith in Christ…Christmas is disturbing.


Don't get me wrong--Christmas should be a wonderful celebration. Properly understood, the message of Christmas confronts before it comforts, it disturbs before it delights.
The purpose of Christ's birth was to live a sinless life, suffer as our substitute on the cross, satisfy the wrath of God, defeat death, and secure our forgiveness and salvation.
Christmas is about God the Father (the offended party) taking the initiative to send his only begotten son to offer his life as the atoning sacrifice for our sins, so that we might be forgiven for our many sins.
As Smith so fitly concludes his column:
Only those who have been profoundly disturbed to the point of deep repentance are able to receive the tidings of comfort, peace, and joy that Christmas proclaims.

Amen and Merry Christmas!

C.J. Mahaney leads Sovereign Grace Ministries in its mission to establish and support local churches. After 27 years of pastoring Covenant Life Church in Gaithersburg, Maryland, C.J. handed the senior pastor role to Joshua Harris on September 18, 2004, allowing C.J. to devote his full attention to Sovereign Grace. He serves on the Council of the Alliance of Confessing Evangelicals and on the board of The Council on Biblical Manhood and Womanhood.
C.J.'s books include Humility: True Greatness; Living the Cross-Centered Life; and Sex, Romance, and the Glory of God. He is the editor of Worldliness and Why Small Groups?, and has coauthored other books in Sovereign Grace Ministries' Pursuit of Godliness series. C.J. also writes regularly at the Sovereign Grace Blog.
C.J. and his wife, Carolyn, have three married daughters and one son. They make their home in Gaithersburg, Maryland.
/p>
Recently on Birth of Jesus Christ
Have something to say about this article? Leave your comment via Facebook below!
advertise with us
Example: "Gen 1:1" "John 3" "Moses" "trust"
Advanced Search
Listen to Your Favorite Pastors