Don't Miss Christmas!
Kay Arthur , Precept Ministries International
Friday, December 07, 2007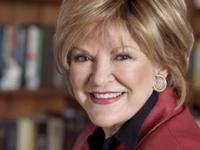 Now after Jesus was born in Bethlehem of Judea in the days of Herod the king, magi from the east arrived in Jerusalem, saying, "Where is He who has been born King of the Jews? For we saw His star in the east and have come to worship Him." When Herod the king heard it, he was troubled, and all Jerusalem with him. Gathering together all the chief priests and scribes of the people, he inquired of them where the Messiah was to be born. They said to him, "In Bethlehem of Judea; for this is what has been written by the prophet:

'AND YOU, BETHLEHEM, LAND OF JUDAH,
ARE BY NO MEANS LEAST AMONG THE LEADERS OF JUDAH;
FOR OUT OF YOU SHALL COME FORTH A RULER
WHO WILL SHEPHERD MY PEOPLE ISRAEL.' "

Then Herod secretly called the magi and determined from them the exact time the star appeared. And he sent them to Bethlehem and said, "Go and search carefully for the Child; and when you have found Him, report to me, so that I too may come and worship Him."
Matthew 2:1-8
Christmas-the most anticipated, celebrated, advertised holiday of the year. To some, it's a secular holiday, focused on giving and receiving, long in coming and short in true celebration, leaving little in its wake but exhaustion, debt, and disappointment. To others like you and me, Christmas is one of the most precious times of year. Christmas reminds us that "today in the city of David there has been born for you a Savior, who is Christ the Lord" (Luke 2:11).
Is it possible Christmas is more than one special day that celebrates Jesus' birth? There must be more to it than "life as usual" after presents are opened, dinner is eaten, family and friends have returned home, and the house is put back in order. There has to be more joy from a December 26 than just having 364 shopping days until the next one!
Is our celebration of Christ's birth supposed to be just a day or a season long? No, Beloved. Events that occurred not too long after Jesus' birth point to something much greater. If we open our eyes and ears to the lessons in these events, what we discover can trigger a spiritual awakening in our lives that will endure throughout the year.
Matthew tells us things about the events surrounding Christ's birth that we don't find in the other Gospels. Though traditionally we place the wise men alongside the shepherds in our manger scenes, Matthew tells us that it was some time after Jesus was born in Bethlehem that the magi arrived in Jerusalem. These men from the East had seen His star and were looking for the One who had been born King of the Jews. Matthew leaves no doubt concerning why they journeyed: they came to worship Him. When Herod heard of the magi and the commotion their visit stirred in Jerusalem, he secretly summoned these men. Why? Because, he claimed, he wanted to go and worship Him. But Herod lied. He didn't want to worship this Jewish Messiah at all; in fact, he wanted to destroy Him.
How foolish for Herod to think that he could fight against God-that he could stop events decreed from the eternal throne of the Sovereign Ruler of all the universe! After all, this birth was planned from before the foundation of the world. Matthew tells us:After hearing the king, they went their way; and the star, which they had seen in the east, went on before them until it came and stood over the place where the Child was. When they saw the star, they rejoiced exceedingly with great joy. After coming into the house they saw the Child with Mary His mother; and they fell to the ground and worshiped Him. Then, opening their treasures, they presented to Him gifts of gold, frankincense, and myrrh. And having been warned by God in a dream not to return to Herod, the magi left for their own country by another way. Now when they had gone, behold, an angel of the Lord appeared to Joseph in a dream and said, "Get up! Take the Child and His mother and flee to Egypt, and remain there until I tell you; for Herod is going to search for the Child to destroy Him."
Recently on Birth of Jesus Christ
Have something to say about this article? Leave your comment via Facebook below!
advertise with us
Example: "Gen 1:1" "John 3" "Moses" "trust"
Advanced Search
Listen to Your Favorite Pastors