The Doctrine of the Trinity
Desiring God Staff
Wednesday, March 07, 2007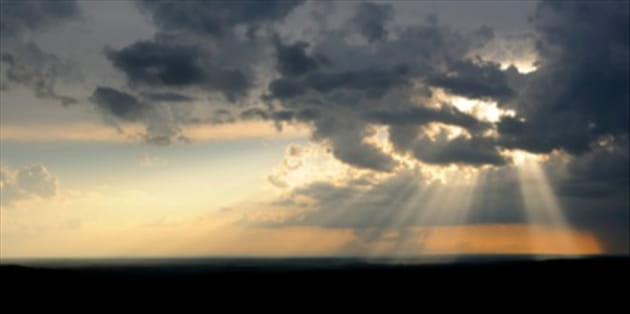 What we do mean by Person is something that regards himself as "I" and others as "You." So the Father, for example, is a different Person from the Son because He regards the Son as a "You," even though He regards Himself as "I." Thus, in regards to the Trinity, we can say that "Person" means a distinct subject which regards Himself as an "I" and the other two as a "You." These distinct subjects are not a division within the being of God, but "a form of personal existence other than a difference in being."[3]
How do they relate? The relationship between essence and Person, then, is as follows. Within God's one, undivided being is an "unfolding" into three personal distinctions. These personal distinctions are modes of existence within the divine being, but are not divisions of the divine being. They are personal forms of existence other than a difference in being. The late theologian Herman Bavinck has stated something very helpful at this point: "The persons are modes of existence within the being; accordingly, the Persons differ among themselves as the one mode of existence differs from the other, and-using a common illustration-as the open palm differs from a closed fist."[4]
Because each of these "forms of existence" are relational (and thus are Persons), they are each a distinct center of consciousness, with each center of consciousness regarding Himself as "I" and the others as "You." Nonetheless, these three Persons all "consist of" the same "stuff" (that is, the same "what," or essence). As theologian and apologist Norman Geisler has explained it, while essence is what you are, person is who you are. So God is one "what" but three "whos."
The divine essence is thus not something that exists "above" or "separate from" the three Persons, but the divine essence is the being of the three Persons. Neither should we think of the Persons as being defined by attributes added on to the being of God. Wayne Grudem explains:
But if each person is fully God and has all of God's being, then we also should not think that the personal distinctions are any kind of additional attributes added on to the being of God . . . Rather, each person of the Trinity has all of the attributes of God, and no one Person has any attributes that are not possessed by the others. On the other hand, we must say that the Persons are real, that they are not just different ways of looking at the one being of God...the only way it seems possible to do this is to say that the distinction between the persons is not a difference of `being' but a difference of `relationships.' This is something far removed from our human experience, where every different human `person' is a different being as well. Somehow God's being is so much greater than ours that within his one undivided being there can be an unfolding into interpersonal relationships, so that there can be three distinct persons.[5]
Trinitarian Illustrations?
There are many illustrations which have been offered to help us understand the Trinity. While there are some illustrations which are helpful, we should recognize that no illustration is perfect. Unfortunately, there are many illustrations which are not simply imperfect, but in error. One illustration to beware of is the one which says "I am one person, but I am a student, son, and brother. This explains how God can be both one and three." The problem with this is that it reflects a heresy called modalism. God is not one person who plays three different roles, as this illustration suggests. He is one Being in three Persons (centers of consciousness), not merely three roles. This analogy ignores the personal distinctions within God and mitigates them to mere roles.
Recently on Is Jesus Christ God?
Have something to say about this article? Leave your comment via Facebook below!
advertise with us
Example: "Gen 1:1" "John 3" "Moses" "trust"
Advanced Search
Listen to Your Favorite Pastors