Sin, and What to Do About It
John MacArthur
Wednesday, October 12, 2005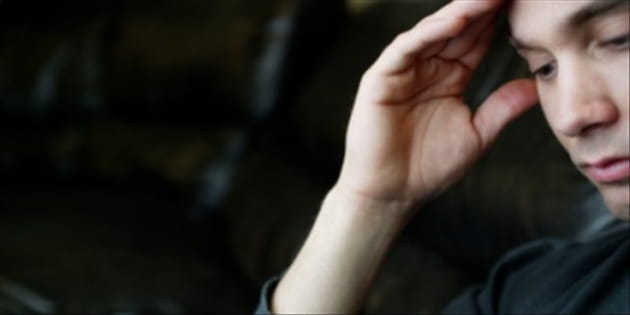 Second, you attempt to justify yourself. Adam blamed Eve, whom he described as "the woman whom You gave to be with me" (Genesis 3:12, emphasis added). In blaming Eve, Adam was blaming God too. God, he reasoned, was responsible for the woman who victimized him.
You also try to excuse your wrongdoing by saying it's someone else's fault. Or you argue that you have a valid reason for sin. You convince yourself that it's OK to return evil for evil (cf. Proverbs 24:29; 1
Thessalonians 5:15; 1 Peter 3:9). You can call sin a sickness, a mental condition, or a hormone imbalance; you can excuse yourself as a victim; you can even deny what you've done is really wrong. Your sinful heart is endlessly creative in finding ways to justify its own evil.
Third, you can be oblivious to your own sin. Whether in ignorance or presumption, you sin, and you sin often. That's why David prayed, "Who can discern his errors? Acquit me of hidden faults. Also keep back Your servant from presumptuous sins" (Psalm 19:12-13). It's those "hidden faults" that God sees in plain daylight, and they are just as offensive to Him as the "presumptuous sins." Because sin is so pervasive, you naturally tend to be insensitive to your own sin, just as a skunk is impervious to its own odor.
What Are You Going to Do About Your Sin?
Sin is a horrible malignancy for which there is no human cure. It is an incurable leprosy of the soul (Isaiah 1:4-6), and all humanity is sick with it from top to bottom, inside and out.
As a sinner, you cannot improve your own condition. Jeremiah 13:23 says, "Can the Ethiopian change his skin or the leopard his spots? Then you also can do good who are accustomed to doing evil." Your tears and sorrow can't atone for your sin. Your "good" deeds can't make amends for your wrong against God. Your prayers and personal devotion can't soften your guilt or cover it in any way.
And don't buy into the erroneous concept of purgatory-the fires of hell over a million lifetimes could never purify the soul from its own corruption or atone for its own sin. If you are looking for a do-it-yourself solution to the problem of sin, you only shackle yourself all the more securely to your guilt.
But there has to be a solution to our problem; there must be a way God can satisfy His perfect righteousness and still display His rich mercy toward sinners. I'm delighted to tell you that there is a solution to the human sin problem-it's called the Gospel. The cross of Christ provided the way to God by enabling the only acceptable Sacrifice to atone for human sin once for all.
Our Lord, the sinless One, was the Lamb of God offered as a perfect sacrifice for sin (John 1:29)-it was the very purpose for which He came. "You know that He appeared in order to take away sins; and in Him there is no sin" (1 John 3:5). Isaiah prophesied, "Surely our griefs He Himself bore, and our sorrows He carried…He was pierced through for our transgressions, He was crushed for our iniquities; the chastening for our well-being fell upon Him" (Isaiah 53:4-5, emphasis added).
Jesus Christ "offered Himself without blemish to God" to cleanse our consciences (Hebrews 9:14). He paid the penalty to the fullest on our behalf. All the sins of everyone who believes are imputed to Christ, and He died for them. Jesus then rose from the dead to declare His victory over sin and death-"[He] was delivered up because or our transgressions, and was raised because of our justification" (Romans 4:25).
Furthermore, God reckons all believers righteous in Christ-He accounts Christ's righteousness to the believer. That's the truth taught in 2 Corinthians 5:21: "[God] made Him who knew no sin to be sin on our behalf, that we might become the righteousness of God in Him."
Recently on Jesus Christ and Salvation
Have something to say about this article? Leave your comment via Facebook below!
advertise with us
Example: "Gen 1:1" "John 3" "Moses" "trust"
Advanced Search
Listen to Your Favorite Pastors