But What Happened at the Beginning of Holy Week?
Ryan Duncan

What topic related to Christianity, faith, and the Bible is trending online and in social media today?

2016

Mar 22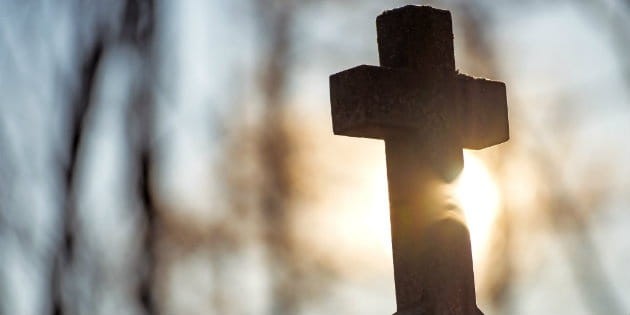 Right now, dozens of people across the country are engaged in something called "March madness". This yearly tradition revolves around a number of sports teams who compete in a tournament of skill until one is eventually crowned "Champion", and then unites the districts in revolution against the Capital. Wait, sorry, I'm thinking of The Hunger Games. Alright, so I'm not exactly a sports person, but I've still seen enough brackets around the office to know the opening games can be just as crucial as the final match. In fact, how something begins will often determine how it ends.
The same concept is true for Easter. Most Christians approach the holiday focused solely on Christ's death and resurrection. This isn't a bad thing, but what about the days before his crucifixion? Andy Rau, of the Bible Gateway Blog, recently established a timeline of Christ's movements during Holy Week. As it turns out, the events of Monday and Tuesday set the stage for Good Friday. Rau writes,
The Clearing of the Temple
"Jesus entered the temple courts and drove out all who were buying and selling there. He overturned the tables of the money changers and the benches of those selling doves. 'It is written,' he said to them, 'My house will be called a house of prayer', but you are making it 'a den of robbers.'" – Matthew 21:12-13
Here we see Jesus confront corruption in the Temple. What was meant to sustain and nurture God's people is now being used to exploit them. This passage is significant for two reasons; first, it shows how far God's people had departed from his words, and secondly, it revealed the flaws in the early sacrificial system.
The Cursing of the Fig Tree
"Seeing a fig tree by the road, he went up to it but found nothing on it except leaves. Then he said to it, 'May you never bear fruit again!' Immediately the tree withered. When the disciples saw this, they were amazed. 'How did the fig tree wither so quickly?' they asked. Jesus replied, 'Truly I tell you, if you have faith and do not doubt, not only can you do what was done to the fig tree, but also you can say to this mountain, 'Go, throw yourself into the sea,' and it will be done. If you believe, you will receive whatever you ask for in prayer.'" – Matthew 21:19-22
As it's been noted before, Christ didn't just curse the fig tree because he had low blood sugar. It was a symbolic action which foretold the founding of the Church. Like the fig tree, the Jewish religion had failed to produce the meaningful fruit its people needed. Now, God would let it wither and raise a new tree, one planted on the ultimate sacrifice.
The Authority of Jesus Tested
"Jesus entered the temple courts, and, while he was teaching, the chief priests and the elders of the people came to him. 'By what authority are you doing these things?' they asked. 'And who gave you this authority?' Jesus replied, 'I will also ask you one question. If you answer me, I will tell you by what authority I am doing these things.'" –Matthew 21:31-24
Jesus goes on to confound the teachers of the law, revealing himself to be both fully God and fully human. What he hoped to demonstrate by this was that He was the only possible offering to be made. Being both fully man and fully God, only his death could atone for all the sins of the world.
It's fascinating to read these passages and realize that God was in control the entire time. For Jesus, this was no a tournament he needed to win, it was a ladder he climbed directly to the cross. So, as we draw closer to Easter Sunday, let's all take a moment to acknowledge each painful rung Jesus was forced to climb. For Christ didn't just end in triumph, he began in triumph as well.
What about you? What are your thoughts on the first days of Holy Week? Be sure to leave a comment in the section below!
*Published 3/22/2016
**Ryan Duncan is the Entertainment Editor for Crosswalk.com
---