Evangelicals Respond to Trump's Victory
Veronica Neffinger

Veronica Neffinger wrote her first poem at age seven and went on to study English in college, focusing on 18th century literature. When she is not listening to baseball games, enjoying the…

More

2016

Nov 09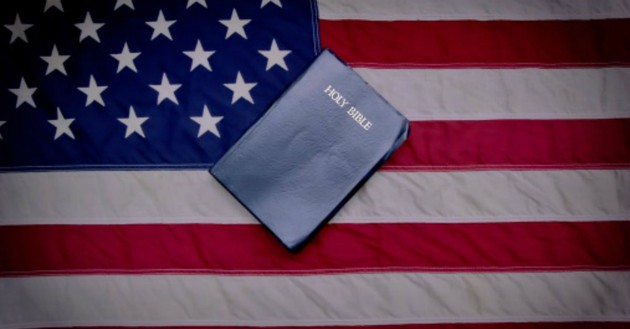 Republican Donald Trump was elected as the 45th president of the U.S. in an unprecedented and historic election yesterday. Trump took key swing states such as North Carolina, Florida, Ohio, Pennsylvania, and Wisconsin. In the wake of Trump's victory, Christian leaders responded.
Franklin Graham, who has distanced himself from the Republican party, nevertheless encouraged voters to vote for the candidate who would appoint conservative justices to the Supreme Court.
Graham urged prayer for the country in a Facebook post this morning:
"One thing is for sure, we need to pray for our new president, vice president, and our other leaders every day–whether we agree with them or not. They need God's help and direction. It is my prayer that we will truly be 'one nation under God.' Will you commit with me to pray for them every day?" the evangelist wrote.
Pastor, author, and speaker Ed Stetzer noted that Trump won despite the opposition of many evangelical leaders:
Evangelical rank and file just have chosen Trump over many of their vocal leaders who warned them not to. #ElectionNight

— ... Ed Stetzer ... (@edstetzer) November 9, 2016
Many Christian leaders, such as Pastor John Piper, reminded followers that God is still in control and God's Kingdom is so much bigger than our elections and government.
One day America and all its presidents will be a footnote in history, but the kingdom of Jesus will never end.

— John Piper (@JohnPiper) August 21, 2016
Author and speaker Beth Moore tweeted that she hopes the church will not add to the political divisiveness:
My deep hope for the church is that many of us will now go into recovery & break our fierce addiction to the vitriol we've used like Vicodin

— Beth Moore (@BethMooreLPM) November 9, 2016
Some Christian leaders called on the church to separate themselves from Trump and his policies:
It appears like we will need to continue fervently calling on the church to repudiate Trump and his destructive policies for another 4 years

— O. Alan Noble (@TheAlanNoble) November 9, 2016
Pastor Matt Chandler urged Christians to remember the call to embrace the downtrodden:
The church will have credibility where she fights for diversity, loves the poor and welcomes the immigrant. Keep this in mind as we pray

— Matt Chandler (@MattChandler74) November 9, 2016
Yesterday, Pastor Rick Warren posted an article in which he expressed his hope for America, regardless of who wins the election. After the results came in, he reposted that article, affirming that he is still hopeful for America's future.
"People turn to God when everything else has left them empty, disappointed, and betrayed," he said.
Others, like Al Mohler, president of the Southern Baptist Theological Seminary, tweeted that he is glad the pro-life cause will advance by Republicans keeping control of the House.  
Thankful for continued Republican control of the U.S. House of Representatives. It matters in the cause of defending unborn life.

— Albert Mohler (@albertmohler) November 9, 2016
Danny Akin, the president of the Southeastern Baptist Theological Seminary, tweeted that though he didn't vote for either Clinton or Trump, he will pray for Trump.
I did not vote for @BarackObama @realDonaldTrump or @HillaryClinton. But I pray 4 the current president & will pray for the president elect.

— Daniel Akin (@DannyAkin) November 9, 2016
Photo courtesy: Thinkstockphotos.com
Publication date: November 9, 2016
Veronica Neffinger is the editor of ChristianHeadlines.com
---