4 Things Christians Say That Few Understand
Ryan Duncan

What topic related to Christianity, faith, and the Bible is trending online and in social media today?

2016

Feb 01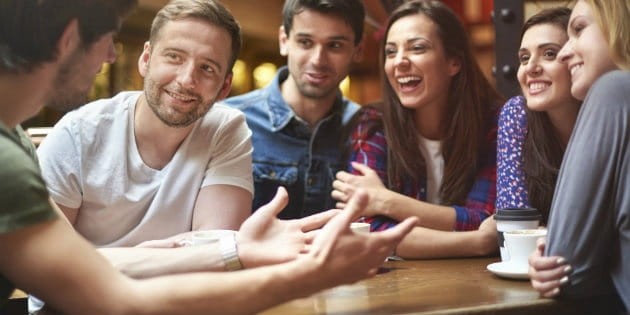 The great comedian Brian Regan once performed a routine about the time he tried joining a health club. As he was steered around the gym by his musclebound guide, Regan discovered he had no idea what the man was talking about. What were "flexor carpi muscles"? Was that a weight machine, or painter's scaffold? To someone who sat on the couch and ate chips all day, exercise terminology sounded like complete gibberish.
Now, Christians may laugh at Regan's misadventure, but we should also take note. As a recent video from Buzzfeed demonstrates, believers have their own set of terms and phrases which sound strange to those outside the Church.
(Warning: Video contains strong language)
When asked what entailed a "Love Offering" the contestants awkwardly assumed it involved physical intimacy. The "10/40 Window", a missional term referring to the longitude and latitude of unreached people groups, was similarly misunderstood. Perhaps the most significant though, was the phrase, "Washed in the Blood".
"Washed in the Blood? That's totally contradictory." Mused one contestant, "You can't wash something in blood."
The video concluded with each individual reflecting on what they had learned, and encouraging viewers to be less inclusive in their terminology. Despite the video's humor, this statement should certainly be taken seriously.
All Christians hope to share the Gospel when an opportunity arises, but before we speak the words of God, we must be sure to speak plainly. The Bible instructs believers to judge their speech wisely, and be quick to listen (James 1:19). We must not assume everyone understands our terminology, nor should we lambast them for their misunderstandings. Instead, let us engage the secular world by speaking clearly and honestly. Jesus does not need our embellishment, He only requires our desire to serve.
"May the words of my mouth and the meditation of my heart be pleasing to you, O LORD, my rock and my redeemer." – Psalm 19:14
What about you, did you recognize all three phrases? What Christian terminology do you find amusing? Leave a comment in the section below!
*Ryan Duncan is the Entertainment editor for Crosswalk.com
**Published 2/1/2016
---