"God Can Do Anything Now"
Dr. Ray Pritchard

Dr. Ray Pritchard is the president of Keep Believing Ministries, an Internet-based ministry serving Christians in 225 countries. He is the author of 29 books, including Stealth Attack, Fire and Rain, Credo, The ABCs of Christmas, The Healing Power of Forgiveness, An Anchor for the Soul and Why Did This Happen to Me? Ray and Marlene, his wife of 39 years, have three sons - Josh, Mark and Nick, two daughters-in-law- Leah and Vanessa, and four grandchildren - Knox, Eli, Penny and Violet. His hobbies include biking, surfing the Internet, and anything related to the Civil War.

2010

Jan 03

Comments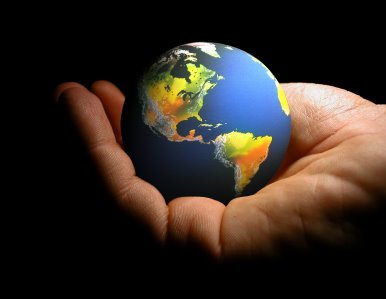 "Now to him who is able to do immeasurably more than all we ask or imagine, according to his power that is at work within us" (Ephesians 3:20).
How much can God do in 2010?
The answer is, no one knows because no one has ever come to the end of God's infinite ability.
It is not our prayers that mark his ability. He can do far more than we can pray. It is not our dreams and hopes that mark his ability. He can do things we can't even dream of. He is not limited by our prayers, our problems, our dreams, or even by our meager theories about who he is.
I listened as a friend talked about what this text meant to him. Christ saved him and utterly transformed his life, his marriage, his family, and his career. With profound gratitude, he thought about his own life in light of verse 20, and then he said, "God can do anything now." He's absolutely right.
Pray big prayers to an Almighty God. We can't even imagine what God can do.
We don't even know what we don't know.
You can reach the author at ray@keepbelieving.com. Click here to sign up for the free weekly email sermon.

---
---