What Humans Can Learn from Chimpanzee
Now don't get excited.

I'm not here to blog about man's evolution, how chimpanzees are said to be the closest living relatives to humans, the threat of climate change or anything like that.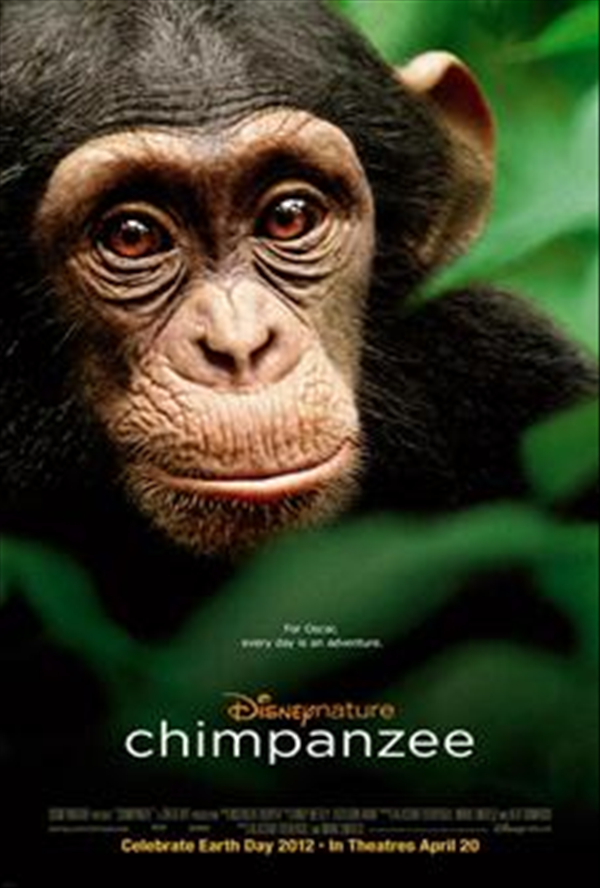 What I'm here to tell you is that Disneynature's newest nature film, Chimpanzee, is surprisingly good.
How so? What's so surprising about a "family" of 35 chimps living together deep in the jungle of Africa's Ivory Coast? And what could possibly amaze us in 76 minutes of the wildlife documentary's run time?
How about the portrayal of a strong male figure like you haven't seen on the big screen in a long, long time!
That's right. But in this case, it's not a human. It's a big, burly chimp named Freddy.
As the alpha male of his pack, Freddy is large and in charge as he was created to be. He's there to grow his brood and also keep an eye out for rival chimp gangs that are trying to invade his territory.
He's a natural leader. He's worked his way to the top. And he's got his priorities. But as the film unfolds, an adorable little chimp named Oscar will change all of that, causing Freddy to "man up," humble himself and do the right thing.
Chimpanzee releases wide today in theaters nationwide and is rated G by the Motion Picture Association of America (MPAA). I invite you to read the full review of this delightful nature film here or check out my interview here to learn more about what happens in Chimpanzee . . . and what humans can learn from the example of a "guy" like Freddy.
---
---