High Crimes
compiled by Jeffrey Overstreet

Copyright Christianity Today International

2002

1 Jan

COMMENTS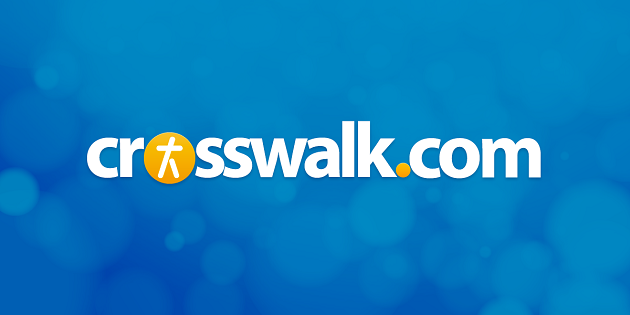 from Film Forum, 04/11/02
High Crimes is powered by the popular onscreen pairing of Ashley Judd and Morgan Freeman, who starred together in Kiss the Girls, and adds the increasingly popular Jim Caviezel, who starred in Frequency, The Count of Monte Cristo, and The Thin Red Line. It also has a first-class director at the helm—Carl Franklin became a favorite among thriller buffs and movie critics with his early releases One False Move and Devil in a Blue Dress.
So critics are wondering why such talented filmmakers agreed to bring such a terrible script to the screen. High Crimes tells the story of a woman (Judd) who works with a disgraced ex-Marine (Freeman) to prove the innocence of her husband (Caviezel), an ex-soldier accused of murdering El Salvadorian civilians. They discover a massive military cover-up, but never notice themselves stumbling through massive plot holes.
"This movie feels like a paint-by-numbers operation," says J. Robert Parks (The Phantom Tollbooth). "Take a standard conspiracy-thriller canvas, add the paint of two likable and bankable stars, add some red (herring) flourishes, and wrap it up with a twist ending. Judd gives a solid performance and Freeman is great as always … but the talent in front of and behind the camera can't overcome the boring, derivative script."
Steven D. Greydanus (Decent Films) says, "Once you begin thinking about it … the whole thing starts to break down. The military … comes off as a corrupt world in which everyone is protecting a secret and doesn't care who gets hurt in the process. The filmmakers try to create the impression of a happy ending with a tacked-on denouement. The determinedly perky sitcom banter of these final moments serves only to ensure that High Crimes goes out on a note as bland as its title."
The USCCB critic describes it as "Well acted and nicely paced … It's possible to enjoy the movie if you just let it wash over you, but once you try to connect the dots, the whole plot collapses in a senseless finale of unanswered questions."
Michael Elliott (Movie Parables) praises the cast: "The film's saving grace is the seemingly effortless work of Ashley Judd and Morgan Freeman. Freeman is, quite simply, a joy to watch."
"For the first hour and 45 minutes, High Crimes is a bedeviling, well-acted, thinking man's thriller," says Bob Smithouser (Focus on the Family). "Then it chokes. The film's unnecessary, illogical finale sells out to a cheap plot twist that renders everything else in the movie moot. The more I reflected on the details … the more frustrated and manipulated I felt."
Smithouser adds a question raised by many other critics: "Is it just me or is this a remarkably inappropriate time to release a drama that so thoroughly vilifies the American military?"
Lisa Rice (Movieguide) finds other reasons to applaud: "High Crimes is fast moving, fun, well-acted by top stars, and gripping in its suspense. It plays on one of a woman's greatest fears. … that she might not really know her mate. It challenges us all to dig deeply from within and ask ourselves how far we would be willing to go to find and defend hard truth." But she concludes that, due to "elements that disparage the military and patriotism," the movie is only appropriate for "some adults."
"Well, it looks as if Hollywood's brief love affair with the military has come to an end," says Phil Boatwright (The Movie Reporter). "High Crimes has a definite anti-military perspective. Early on, Morgan Freeman says, 'No one in uniform can think for themselves.' Oh, really? And nearly every officer in this production is portrayed as conniving or murderous."
Boatwright also complains about Jim Caviezel's use of God's name in vain in the film: "I have always wondered how Christian actors justify the profaning of God's name while on camera. In Exodus 20, we are instructed, 'You shall not misuse the name of the Lord your God … ' And it doesn't add, 'Unless you are in a movie.'"
Similarly, Paul Bicking (Preview) says "vulgar dialogue and sexual content earns a guilty verdict for High Crimes."
Holly McClure (Crosswalk) writes, "I enjoyed this movie mainly because of the cast, but the story was also interesting and entertaining. I have to qualify my praise by saying that I was rewriting the ending in my head as I left the theater, wishing the filmmakers had gone for something more realistic and creative than a clichéd 'Hollywood' ending."
Only Douglas Downs (Christian Spotlight) takes a strong positive view of the film: "There is plenty of suspense and the soundtrack is perfect for this film. I love the unique blend of the hyper and the hokey as … Franklin pushes our buttons. Though still flawed, this could be the perfect date movie."
Mainstream critics took turns scoffing at the implausibilities and contrived plot twists. Stephen Hunter () says the movie "isn't worth the crayons used to write the script." And Lou Lumenick (New York Post) says it "feels like the product of a computer program that's assembled every cliché and stereotype of court-martial thrillers."