A Deeper Level
reviewed by Andree Farias

Copyright Christianity Today International

2007

1 Sep

COMMENTS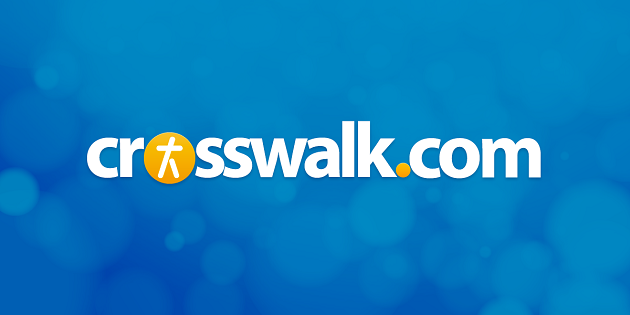 Sounds like … praise-and-worship set to a truly unique blend of contemporary gospel, pop, rock, funk, R&B, jazz, and reggae.
At a glance … A Deeper Level continues to redefine Israel & New Breed's ever-evolving "kingdom sound"—a musical fusion that defies easy categorization.
Track Listing
So Come (Intro)

So Come

Prayers of the Righteous

Say So

With Long Life

With Long Life (Speaking)

Identity

I Know Who I Am

I Will Search

Surely Surely

Surely Surely (Speaking)

If Not for Your Grace

Deeper Prayer

Deeper

We Have Overcome

Overcomerture

You Are Not Forgotten (feat. Jonny Lang)
There's just no stopping Israel & New Breed. Since their 2003 breakthrough Live from Another Level, the skillful worship band has recorded the Gold-selling Alive in South Africa in 2005, a wonderful Christmas album in 2006, and an early 2006 side project called Sound of the New Breed that reinterpreted worship songs in their singular eclectic style. Considering all the touring commitments and each member's involvement in their home congregations, you'd think it would be enough to cause this band to lie low for a while.
Not so for bandleader Israel Houghton. The unrelenting frontman has a tendency to give it all he's got, and the results have paid off with blockbuster sales and countless accolades, including his first-ever Grammy in early 2007. Notably, most of the attention he and his music receive comes from the gospel community and churches that can't get enough of his brand of multi-ethnic, cross-generational praise and worship. Why hasn't the CCM industry caught on with equal fervor?
Perhaps the answer is that many still consider Israel & New Breed to be "too gospel." That perception is poised for change with A Deeper Level, the group's fifth Integrity Music release and easily their most accessible. More than ever before, Houghton is serious about what he calls "kingdom sound"—a hard-to-define mixture of styles and sensibilities unlike anything in Christian or gospel music. It's a beautiful sensibility, one that isn't white, black, Latino, or Asian, but all of the above and more.
At first listen, it's unbecoming to hear the troupe leading a song like "I Will Search," a soft-rock power anthem that verges on Christian-pop territory, but so catchy it will have you singing in no time. Equally memorable is "Say So," a declaratory chant of victory that's as infectious as "Friend of God" and "You Are Good" from albums past. And if "I Know Who I Am" sounds like a Chris Tomlin song, it's because the worship leader co-wrote it and even provides a guest vocal here.
What's commendable about these songs, more so than others in Houghton's career, is their user-friendliness in terms of serving the Body of Christ. For all the great songs in their repertoire over the years, the New Breed gang has always been a little too good at what it does, crafting complicated arrangements that were often out of the question for church bands to replicate. A Deeper Level, on the other hand, brings down the difficulty level, thus increasing the potential for these new songs of praise even further.
All the easygoingness doesn't mean the ensemble has forgone their gospel roots. Matter of fact, some of the most striking moments of worship on Deeper occur when they tap into their gospel side, like the affecting "If Not for You Grace," a piano-led piece with a slow, climactic buildup. The pinnacle of the album is the title track—perhaps the best characterization of the group's cosmopolitan groove: soulful gospel verses, a pop chorus, and a knockout bridge that mixes both. Utterly captivating.
These musical ideas gain relevance when combined with the two primary themes that resonate throughout the album: spiritual identity and justice for the least fortunate. A line from the title track summarizes both: "Close enough to feel the cadence of your heart/Streams of justice flow to the least of these." For Houghton, being in line with God's heart and knowing our worth in him frees us to worship and to serve—the former is but a clanging noise if not coupled with the latter.
If there's a counterpoint to all of these high points, it's the moments where Houghton gets into a more celebratory, dare I say quirky mode. Two songs in particular, "With Long Life" and "Surely Surely," are like nothing the band has ever recorded. They're not bad songs—"With Long Life" is reggaeton (i.e. urban/Latin reggae) with a guest rap from T-Bone, and "Surely Surely" is best described as gospel hip-hop with splashes of funk and R&B. But they're not congregational friendly worship, at least not for the average church.
Though a bit indulgent, these occasional distractions still work within the group's larger vision of creating a sound that transcends preferences and cultural contexts. If you watch the DVD that comes bundled with the album, you'll note what a visual joy it is to witness so many skin colors and ethnicities—onstage and off— praising, jumping, shouting, and bowing in adoration. I have no idea what music in heaven will be like, but if this is a preamble of worship in kingdom come, then I want to be one of the redeemed.
© Andree Farias, subject to licensing agreement with Christianity Today International. All rights reserved. Click for reprint information.