A Deeper Level Succeeds in a Live Atmosphere
Brenten Gilbert

CCM Magazine

2007

5 Oct

COMMENTS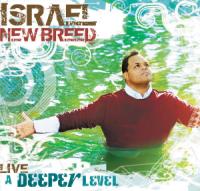 Artist: Israel & New Breed
Title: A Deeper Level
Label: Integrity/Columbia
The Bible depicts heaven as a place where we'll experience communion with a myriad of voices, but first and foremost with the God whom we're all praising in unison.
Israel Houghton is no stranger to large worship gatherings. He serves as worship leader for one of the nation's largest churches—Joel Osteen's Lakewood Church in Houston, Texas—and, with New Breed, he's been able to bring his "cross-cultural" worship music to the masses at conferences around the country and the world.
One such conference, the annual A Deeper Level Conference in Houston, Texas, provided the material for the latest live album from the group. Gleaned from three nights of worship with guest appearances from T-Bone and Chris Tomlin, and clocking in at 16 songs plus a bonus version of "You Are Not Forgotten" featuring Jonny Lang, A Deeper Level succeeds in bringing the live atmosphere to the personal setting of choice for listeners everywhere.
Though not quite the same experience as being there, the goal and result is the same: leading others into the worship of the Lord, regardless of background or status.


© 2007 CCM Magazine. All rights reserved. Used with permission. Click here to try a free issue.