Amy Grant: The New Fairy Godmother?
Debra Akins

SongTouch.com

2005

23 Sep

COMMENTS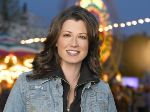 Wouldn't you love to be in Oprah's shoes someday, with wads of cash at your disposal so you could fork out giant gifts to some very unsuspecting and worthy folks? I mean, come on. She gave her entire studio audience brand new cars!
Well, NBC has tapped recording artist Amy Grant to be their own fairy godmother of sorts, and we'll get to watch it all play out on the network's brand new TV show, "Three Wishes." Hosted by Grant, "Three Wishes" is the next tubular offering in a line of philanthropic TV programs and is undoubtedly designed to help NBC compete with ABC's smash hit series "Extreme Makeover:  Home Edition." And with three tearjerker storylines each week, "Three Wishes" may very well give "Extreme Makeover" a run for its money.
Grant will travel with a great team of contributors including carpenter Carter Oosterhouse (TLC's "Trading Spaces"), Eric Stromer ("Clean Sweep") and Diane Mizota ("Trading Spaces:  Boys vs. Girls") from town to town to "grant" (pun intended) the wishes of some very deserving individuals. These events will sometimes impact the entire communities, and we'll witness it all in each hour-long episode.
Premiering Friday, September 23, 2005at 9:00 p.m. E.T. (8:00 p.m. C.T.), "Three Wishes" has been labeled the "ultimate feel-good reality show." Rumor has it that Grant may even get to belt out a few tunes while she and her weekly cohorts wave their magic wands and help make dreams come true.
What a cool gig. And there's no one who could handle it more humbly and graciously than our gal Amy. Be sure to tune in!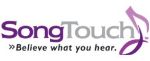 © 2005 SongTouch.com.  All rights reserved.  Used with permission.  Shop for gospel music and Christian church music downloads at  SongTouch.com.